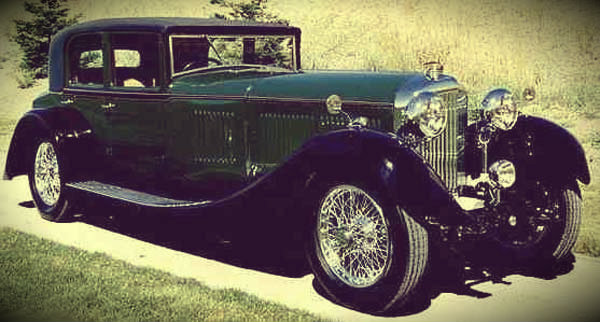 The 1930 Bentley 8 Litre was a luxury car built by Bentley Motors Limited at Cricklewood, London.
Intended to provide the basis for a super-luxury car for very wealthy buyers, the 1930 Bentley 8 Litre was introduced a year into the Great Depression — during a time when many people could not afford bread for themselves.
Announced September 15, 1930, it was also the last  new model by Bentley before the company's sale to Rolls-Royce Limited.
Sales of the 8-litre were too slow to turn the company's finances around and, less than nine months after the 8-litre's introduction, Bentley Motors was toast.
1930 Bentley 8 Litre Pictures
CLICK IMAGE TO ENLARGE