Does it get any better than music in the 1960s? It was a time where it seemed no one could write a bad song.
Think of all the unbelievable musicians that captured our imaginations. The Beatles, The Rolling Stones, The Doors, Stevie Wonder, Marvin Gaye, The Temptations, Jimi Hendrix, Led Zeppelin, Pink Floyd, King Crimson, we could go on for days.
It cannot be understated that the 1960s completely revolutionized music forever. It was by far the most influential musical decade in modern history.
Almost every recording artist of today (and since) can trace their idols back to the 1960s. Almost every taboo was broken, very quickly. Once it became popular to write a sad song (around 1964/65), all bets were off. Once artists started experimenting, new sounds were invented and recorded like never before.
Our goal is to capture the essence of the decade and try to let you feel what was going on. We are still in the process of building this site, but you can check out some of the years of the sixties in more detail below.
We will also be uploading a ton of pictures of 1960s musical artists. Read below for more in-depth information about a certain year in the 1960s.
Popular Artists from the 1960s
Who were the most popular musical artists in the 1960s?
Elvis Presley
Brenda Lee
Chubby Checker
Ray Charles
Lawrence Welk
The Four Seasons
Stevie Wonder
The Beatles
The Beach Boys
Dean Martin
The Supremes
Bobby Vinton
The Temptations
The Rolling Stones
The Dave Clark 5
Simon & Garfunkel
The Mamas & The Papas
The Turtles
The Monkees
Aretha Franklin
Otis Redding
Marvin Gaye
Herb Alpert
The 5th Dimension
The Doors
Jimi Hendrix
Music in 1963
Barbara Streisand exploded into popularity, dramatically singing herself to the top of the charts. Andy Williams, a preexisting favorite, made a few new albums that ranked quite high on the charts.
Folk music peaked with Peter, Paul, and Mary, who at one point had created three of the top-six albums in the United States. A folk festival in Newport attracted over 47,000 fans, over 10 thousand more than the famed Newport Jazz Festival, in the same city.
"Pop gospel" enjoyed very brief popularity in cafes and on albums, but after a few months, the religious music was gone from nightclubs.
Jazz received a surge in popularity with adolescents and young adults. Organist Jimmy Smith attracted a majority of the attention, but shared the spotlight with Orchestra USA, a "third stream" jazz group.
Miles Davis, Cannonball Adderly, and Cal Tjader also made popular jazz music. Count Basie achieved newfound success, becoming a best-seller by making albums with Frank Sinatra and Ella Fitzgerald.
Music in 1964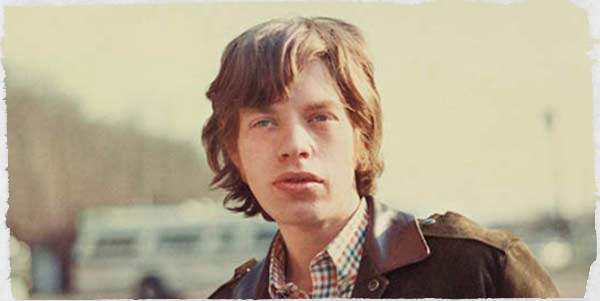 The music scene had never been so dominated by a single group as it was in 1964. The year is now and forever known as the "Year of the Beatles."
A group of four young mop-tops from Liverpool, England, made teenage girls scream and faint across the globe. Wherever they went, police were under pressure to keep the thronging thousands away from the Beatles. The group was often afraid to leave their aircraft.
Millions of records were sold, and their movie "Hard Day's Night" made over $5.5 million in under two months. Over $56 million were made from Beatlemania.
The group started playing in Liverpool clubs as the Quarrymen Skiffle Group, then the Moondogs. From 1955 on, they would be permanently known as "The Beatles." After the release of "I Want to Hold Your Hand" in 1963, their fame increased exponentially.
Japan held wonders for jazz artists like Duke Ellington, Gerry Mulligan, and Harry James. A majority of fans weer young people. Avant-garde jazz was still controversial, and generally frowned upon. The Berlin Jazz Festival attracted many, inspiring similar performances in France and other Scandanavian countries.
Music in 1965
The Beach Boys, an American group, helped popularize the "surfing sound," selling albums all over the United States with the help of "Help Me, Rhonda."
The Beatles, continued (if not improved) their already stratospheric popularity. Other British groups were less successful, but still somewhat popular. These included: Herman's Hermits, Gary and the Pacemakers, and the Dave Clark Five.
The Supremes, of Detroit, Michigan, enjoyed their fair share of sales, with the hit song "Stop! In the Name of Love."
Sonny and Cher were adored by teenagers across the country, winning their hearts, and their cash. The most popular female artist was Petula Clark, famous for "Downtown."
Folk rock was established as a musical genre, led by artists such as P.F. Sloane, The Spokesman, and the Byrds. Bob Dylan joined in with a hit song, "Like a Rolling Stone."
Andy Williams, Barbara Streisand, and Frank Sinatra were still going strong, writing songs for the older group of listeners. Country artists added to this collection with men like Buck Owens, George Jones, Jim Reeves, and Johnny Cash.
Jazz music suffered, struggling to keep a steady beat in the world of changing music. Even the famous Birdland jazz club in New York City was forced to close its doors. Ramsey Lewis was the most popular artist, with a bluesy style appealing to both old and young.
The tragic losses of Sam Cooke and Nat King Cole brought a sudden upsurge in sales, ensuring that their legacy would live on in vinyl collections across the world.
Music in 1966
Though the Beatles maintained their popularity in the United States with Rubber Soul, pop music leaned toward more homegrown talent.
The Monkees, from California, were one of the most popular of these groups, along with Gary Lewis and the Playboys, and Paul Revere and the Raiders. Though many popular rock groups got louder, a majority turned down the volume with softer, easier listening. Some of these quieter groups included Simon and Garfunkel, The Sandpipers, and The Mamas and the Papas.
Since popular music was quieter, the blues became more and more recognized. There were fewer band groups, and artists began to be known by name. Wilson Pickett, Percy Sledge, Jimmy Smith, and Otis Redding were a few of these blues men.
Selling millions of records, Herb Alpert's Tijuana Brass was very popular with both young and old, introducing a Mexican-inspired sound to popular music.
Jazz was more listened to than usual, especially at colleges offering courses on the subject. Jazz was spread farther into foreign countries. Earl Hines and Clea Bradford went on a six-week tour in the USSR.
The Stan Getz Quartet played jazz for the king and queen of Thailand at a state dinner in Bangkok. Young people were encouraged to try their hand at jazz in the International Competition for Modern Jazz in Vienna, Austria, where scholarships and money were awarded to most successful.
Music in 1967
Aretha Franklin came back strong, singing loud and proud in her hit songs "Respect" and "I Never Loved a Man the Way I Love You."
Other similar artists making similar breakthroughs included Dionne Warwick, the Four Tops, and the Supremes.
Lulu, a 19-year-old English girl, was a smash hit in the movie "To Sir, With Love", singing the title song.
Other hit songs included "The Letter" (The Box Tops), "Happy Together" (The Turtles), "Ruby Tuesday" (The Rolling Stones), and several songs by the Beatles: "Sgt. Pepper's Lonely Hearts Club Band," "All You Need Is Love," and "Strawberry Fields Forever."
Vocal duos became more popular, too, with Sam & Dave ("Soul Man") and Peaches & Herb ("Love Is Strange").
Jazz music stumbled, having a rough year after growing somewhat in 1966. Many album-buying fans who had left rock music returned. The few jazz artists who stayed somewhat popular were Archie Shepp, Gary Burton, Charles Lloyd, and John Handy.
The most accepting crowds were found in Europe, as George Wein (orchestrator of the Newport Jazz Festival) discovered. When Wein brought Shepp, Burton, Thelonious Monk, Sarah Vaughan, and Miles Davis across the Atlantic, the artists played for nearly full houses.
"Cannonball" Adderly, however, found a foothold in the United States with his hit record, "Mercy, Mercy, Mercy!"
Music in 1968
In 1968, music was influenced by the what was going on in the outside world, with many artists sharing their political, religious and societal views.
Nancy Wilson ("Black Is Beautiful"), Country Joe and the Fish ("The Harlem Song"), Pete Seeger, Joan Baez, and even the Beatles ("Revolution") joined in.
Tiny Tim added his eccentric personality to the mix, recreating old hits such as "Tiptoe Through the Tulips."
Pop music became more synthesized, literally. Radio stations started to give increased air time to music with newfangled electronic synthesizers.
Jazz re-established itself, showing possible signs of stabilizing in the United States and foreign countries. Jazz best described the mood of the United States after Robert F. Kennedy's death, with performances by Woody Herman, Horace Silver, and Duke Ellington played in tribute.
Three young boys captured the attention of many jazz fans: 14-year-old Craig Hundley, 12-year-old J.J. Wiggins, and 14-year-old Gary Chase. The trio played at festivals and concerts, with their maturity displaying the continued love for jazz by the younger generation.
Other popular musicians included Gerry Mulligan, Count Basie, and Dizzy Gillespie.
Music in 1969
Though festivals in general were popular throughout the year, they were all dwarfed by the immensity of the famous Woodstock music festival. The crowd was so massive that a majority of the fans couldn't even hear the music.
In a similar performance, Bob Dylan drew 200,000 to the Isle of Wight for a two-day festival.
With the disappearance of many groups, new groups were appearing, trying to appeal to the multifaceted likes and dislikes of popular music. Sly and the Family Stone, Blind Faith, and Credence Clearwater Revival were a few of these new bands. The Beatles produced one of their best albums yet, Abbey Road and broke up soon after — the end of an era.
Country music expanded, with Johnny Cash, Glen Campbell, John Hartford, and others achieving new found success.
Duke Ellington's 70th birthday inspired a great jazz performance at the White House. After a formal dinner and a speech by President Nixon, Dizzy Gillespie, Clark Terry, Mary Mayo, and Joe Williams performed some of the Duke's greatest hits of his 40 year career.
#1 Songs (1960-1969)

The 1960s were probably the best decade of all time for recorded music. When you look at the list of songs released during this time period, it's a very easy argument to make.
The Beatles obviously dominated the charts, but there were dozens of other musical acts that carved their own initials into the annals of immortality.
The Rolling Stones, The Byrds, The Beach Boys, Marvin Gaye, Bob Dylan, Stevie Wonder, Cream, The Grateful Dead, Jimi Hendrix, The Mamas and the Papas, Otis Redding, The Who… the list goes on and on.
Popular music changed in every possible way. Guitars were louder. Singers were louder. Drummers were louder.
Experimentation was in the air. Musicians were willing to try anything new.
Speaking of lists, check out the complete list of every song that went #1 in the 1960s below. Keep in mind, these aren't necessarily the songs from the sixties that are popular today, but it's what people were buying the most at the time.
What were the most popular songs in the 1960s? Keep reading below.
#1 Songs in 1960
What were the most popular songs in 1960?
Dec. 28, 1959 – Jan. 3
Jan. 4 – Jan. 17
Jan. 18 – Feb. 7
Feb. 8 – Feb. 21
Feb. 22 – Apr. 24
Apr. 25 – May 22
May 23 – June 26
June 27 – June 10
July 11 – July 17
July 18 – Aug. 7
Aug. 8 – Aug. 17
Aug. 15 – Sept. 18
Sept. 19 – Sept.25
Sept. 26 – Oct. 9
Oct. 10 – Oct. 16
Oct. 17 – Oct. 23
Oct. 24 – Nov. 13
Nov. 14 – Nov. 20
Nov. 21 – Nov. 27
Nov. 28 – Jan. 8, 1961
Why
El Paso
Running Bear
Teen Angel
The Theme From 'A Summer Place'
Stuck On You
Cathy's Clown
Everybody's Somebody's Fool
Alley-Oop
I'm Sorry
Itsy Bitsy Teenie Weenie Yellow Polkadot Bikini
It's Now Or Never
The Twist
My Heart Has A Mind Of Its Own
Mr. Custer
Save The Last Dance For Me
I Want To Be Wanted
Georgia On My Mind
Stay
Are You Lonesome Tonight?
Frankie Avalon
Marty Robbins
Johnny Preston
Mark Dinning
Percy Faith & his Orchestra
Elvis Presley
The Everly Brothers
Connie Francis
Hollywood Argyles
Brenda Lee
Brian Hyland
Elvis Presley
Chubby Checker
Connie Francis
Larry Verne
The Drifters
Brenda Lee
Ray Charles
Maurice Williams & The Zodiacs
Elvis Presley
#1 Songs in 1961
What were the most popular songs in 1961?
Nov. 28, 1960 – Jan. 8
Jan. 9 – Jan. 29
Jan. 30 – Feb. 12
Feb. 13 – Feb. 26
Feb. 27 – Mar. 19
Mar. 20 – Apr. 2
Apr. 3 – Apr. 23
Apr. 24 – May 21
May 22 – May 28
May 29 – June 4
June 5 – June 18
June 19 – June 25
June 26 – July 9
July 10 – Aug. 27
Aug. 28 – Sept. 3
Sept. 4 – Sept. 17
Sept. 18 – Oct. 8
Oct. 9 – Oct. 22
Oct. 23 – Nov. 5
Nov. 6 – Dec. 10
Dec. 11 – Dec. 17
Dec. 18 – Jan. 12, 1962
Are You Lonesome Tonight?
Wonderland By Night
Will You Love Me Tomorrow
Calcutta
Pony Time
Surrender
Blue Moon
Runaway
Mother-In-Law
Travelin' Man
Running Scared
Moody River
Quarter To Three
Tossin' And Turnin'
Wooden Heart
Michael
Take Good Care Of My Baby
Hit The Road Jack
Runaround Sue
Big Bad John
Please Mr. Postman
The Lion Sleeps Tonight
Elvis Presley
Bert Kaempfert
The Shirelles
Lawrence Welk
Chubby Checker
Elvis Presley
The Marcels
Del Shannon
Ernie K-Doe
Ricky Nelson
Roy Orbison
Pat Boone
Gary U.S. Bonds
Bobby Lewis
Joe Dowell
The Highwaymen
Bobby Vee
Ray Charles
Dion
Jimmy Dean
The Marvelettes
The Tokens
#1 Songs in 1962
What were the most popular songs in 1962?
Dec. 18, 1961 – Jan. 12
Janu. 13 – Jan. 26
Jan. 27 – Feb.16
Feb. 17 – Mar. 9
Mar. 10 – Mar. 30
Mar. 31 – Apr. 6
Apr. 7 – Apr. 20
Apr. 21 – May 4
May 5 – May 25
May 26 – June 1
June 2 – July 6
July 7 – July 13
July 14 – Aug. 10
Aug. 11 – Aug. 24
Aug. 25 – Aug. 31
Sept. 1 – Sept. 14
Sept. 15 – Oct. 19
Oct. 20 – Nov. 2
Nov.3 – Nov. 16
Nov. 17 – Dec. 21
Dec. 22 – Jan. 11, 1963
The Lion Sleeps Tonight
The Twist
Peppermint Twist – Part I
Duke Of Earl
Hey! Baby
Don't Break The Heart That Loves You
Johnny Angel
Good Luck Charm
Soldier Boy
Stranger On The Shore
I Can't Stop Loving You
The Stripper
Roses Are Red (My Love)
Breaking Up Is Hard To Do
The Loco-Motion
Sheila
Sherry
Monster Mash
He's A Rebel
Big Girls Don't Cry
Telstar
The Tokens
Chubby Checker
Joey Dee & the Starliters
Gene Chandler
Bruce Channel
Connie Francis
Shelley Fabares
Elvis Presley
The Shirelles
Mr. Acker Bilk
Ray Charles
David Rose
Bobby Vinton
Neil Sedaka
Little Eva
Tommy Roe
The Four Seasons
Bobby "Boris" Pickett & The Crypt-Kickers
The Crystals
The Four Seasons
The Tornadoes
#1 Songs in 1963
What were the most popular songs in 1963?
Dec. 22, 1962 – Jan. 11
Jan. 12 – Jan. 25
Jan. 26 – Feb. 8
Feb. 9 – Mar. 1
Mar. 2 – Mar. 22
Mar. 23 – Mar. 29
Mar. 30 – Apr. 26
Apr. 27 – May 17
May 18 – May 30
June 1 – June 14
June 15 – July 5
July 6 – July 19
July 20 – Aug. 2
Aug. 3 – Aug. 9
Aug. 10 – Aug. 30
Aug. 31 – Sept. 20
Sept. 21 – Oct. 11
Oct. 12 – Nov.15
Nov. 16 – Nov. 22
Nov. 23 – Dec. 6
Dec. 7 – Jan. 3, 1964
Telstar
Go Away Little Girl
Walk Right In
Hey Paula
Walk Like A Man
Our Day Will Come
He's So Fine
I Will Follow Him
If You Wanna Be Happy
It's My Party
Sukiyaki
Easier Said Than Done
Surf City
So Much In Love
Fingertips – Pt 2
My Boyfriend's Back
Blue Velvet
Sugar Shack
Deep Purple
I'm Leaving It Up To You
Dominique
The Tornadoes
Steve Lawrence
The Rooftop Singers
Paul & Paula
The Four Seasons
Ruby & The Romantics
The Chiffons
Little Peggy March
Jimmy Soul
Lesley Gore
Kyu Sakamoto
The Essex
Jan & Dean
The Tymes
Little Stevie Wonder
The Angels
Bobby Vinton
Jimmy Gilmer & The Fireballs
Nino Tempo & April Stevens
Dale & Grace
The Singing Nun
#1 Songs in 1964
What were the most popular songs in 1964?
Dec. 7, 1963 – Jan. 3
Jan. 4 – Jan. 31
Feb. 1 – Mar. 20
Mar. 21 – Apr. 3
Apr. 4 – May 8
May 9 – May 15
May 16 – May 29
May 30 – June 5
June 6 – June 26
June 27 – July 3
July 4 – July 17
July 18 – July 31
Aug. 1 – Aug.14
Aug. 15 – Aug. 21
Aug. 22 – Sept. 14
Sept. 5 – Sept. 25
Sept.26 – Oct. 16
Oct. 17 – Oct. 30
Oct. 31 – Nov. 27
Nov. 28 – Dec. 4
Dec. 5 – Dec. 11
Dec. 12 – Dec. 18
Dec. 19 – Dec. 25
Dec. 26 – Jan. 15, 1965
Dominique
There! I've Said It Again
I Want To Hold Your Hand
She Loves You
Can't Buy Me Love
Hello, Dolly!
My Guy
Love Me Do
Chapel Of Love
A World Without Love
I Get Around
Rag Doll
A Hard Day's Night
Everybody Loves Somebody
Where Did Our Love Go
The House Of The Rising Sun
Oh, Pretty Woman
Do Wah Diddy Diddy
Baby Love
Leader Of The Pack
Ringo
Mr. Lonely
Come See About Me
I Feel Fine
The Singing Nun
Bobby Vinton
The Beatles
The Beatles
The Beatles
Louis Armstrong
Mary Wells
The Beatles
The Dixie Cups
Peter & Gordon
The Beach Boys
The Four Seasons
The Beatles
Dean Martin
The Supremes
The Animals
Roy Orbison
Manfred Mann
The Supremes
The Shangri-Las
Lorne Greene
Bobby Vinton
The Supremes
The Beatles
#1 Songs in 1965
What were the most popular songs in 1965?
Dec. 26, 1964 – Jan. 15
Jan. 16 – Jan. 22
Jan. 23 – Feb. 5
Feb. 6 – Feb. 19
Feb. 20 – Mar. 5
Mar. 6 – Mar. 12
Mar. 13 Mar. 26
Mar. 27 – Apr. 9
Apr. 10 – Apr. 23
Apr. 24 – Apr. 30
May 1 – May 21
May 22 – May 28
May 29 – June 11
June 12 – June 18
June 19 – June 25
June 26 – July 2
July 3 – July 9
July 10 – Aug. 6
Aug. 7 – Aug. 13
Aug. 14 – Sept. 3
Sept.4 – Sept. 24
Sept. 25 – Oct. 1
Oct. 2 – Oct. 8
Oct. 9 – Nov. 5
Nov. 6 – Nov. 19
Nov. 20 – Dec. 3
Dec.4 – Dec. 24
Dec. 25 – Dec. 31
I Feel Fine
Come See About Me
Downtown
You've Lost that Lovin' Feelin'
This Diamond Ring
My Girl
Eight Days A Week
Stop! In The Name of Love
I'm Telling You Now
Game of Love
Mrs. Brown You've Got A Lovely Daughter
Ticket to Ride
Help Me Rhonda
Back In My Arms Again
I Can't Help Myself (Sugar Pie, Honey Bunch)
Mr. Tambourine Man
I Can't Help Myself (Sugar Pie, Honey Bunch)
(I Can't Get No) Satisfaction
I'm Henry VIII, I Am
I Got You Babe
Help!
Eve of Destruction
Hang on Sloopy
Yesterday
Get Off My Cloud
I Hear A Symphony
Turn! Turn! Turn!
Over and Over
The Beatles
The Supremes
Petula Clark
The Righteous Brothers
Gary Lewis & The Playboys
The Temptations
The Beatles
The Supremes
Freddie & The Dreamers
Wayne Fontana and the Mindbenders
Herman's Hermits
The Beatles
Beach Boys
The Supremes
Four Tops
The Byrds
Four Tops
Rolling Stones
Herman's Hermits
Sonny & Cher
The Beatles
Barry McGuire
The McCoys
The Beatles
Rolling Stones
The Supremes
The Byrds
The Dave Clark 5
#1 Songs in 1966
What were the most popular songs in 1966?
Jan. 1 – Jan. 7
Jan. 8 – Jan. 22
Jan. 29 – Feb. 4
Feb. 5 – Feb. 18
Feb. 19 – Feb. 25
Feb. 26 – Mar. 4
Mar. 5 – Apr. 8
Apr. 9 – Apr. 29
Apr. 30 – May 6
May 7 – May 27
May 28 – June 10
June 11 – July 24
June 25 – July 1
July 2 – July 8
July 9 – July 15
July 16 – July 24
July 30 – Aug. 12
Augu. 13 – Sept. 2
Sept. 3 – Sept. 9
Sept. 10 – Sept. 23
Sept. 24 – Oct. 14
Oct. 15 – Oct. 28
Oct. 29 – Nov. 4
Nov. 5 – Nov. 11
Nov. 12 – Nov.18
Nov. 19 – Dec. 2
Dec. 3 – Dec. 9
Dec. 10 – Dec. 16
Dec. 17 – Dec. 30
Dec. 31 – Feb. 17, 1967
The Sound of Silence
We Can Work It Out
The Sound of Silence
My Love
Lightnin' Strikes
These Boots Are Made For Walkin'
The Ballad Of The Green Berets
(You're My) Soul And Inspiration
Good Lovin'
Monday, Monday
When A Man Loves A Woman
Paint It Black
Paperback Writer
Strangers In The Night
Paperback Writer
Hanky Panky
Wild Thing
Summer In The City
Sunshine Superman
You Can't Hurry Love
Cherish
Reach Out I'll Be There
96 Tears
Last Train To Clarksville
Poor Side Of Town
You Keep Me Hangin' On
Winchester Cathedral
Good Vibrations
Winchester Cathedral
I'm A Believer
Simon & Garfunkel
The Beatles
Simon & Garfunkel
Petula Clark
Lou Christie
Nancy Sinatra
Sgt Barry Sadler
The Righteous Brothers
The Young Rascals
The Mamas & The Papas
Percy Sledge
Rolling Stones
The Beatles
Frank Sinatra
The Beatles
Tommy James
The Troggs
The Lovin' Spoonful
Donovan
The Supremes
The Association
Four Tops
? & the Mysterians
The Monkees
Johnny Rivers
The Supremes
The New Vaudeville Band
The Beach Boys
The New Vaudeville Band
The Monkees
#1 Songs in 1967
What were the most popular songs in 1967?
Dec. 31, 1966 – Feb. 17
Feb. 18 – Mar. 3
Mar. 4 – Mar. 10
Mar. 11 – Mar. 17
Mar. 18 – Mar. 24
Mar. 25 – Apr. 14
Apr. 15 – May 12
May 13 – May 19
May 20 – June 2
June 3 – June 30
July 1 – July 28
July 29 – Aug. 28
Aug. 19 – Aug. 25
Aug. 26 – Sept. 22
Sept. 23 – Oct. 20
Oct. 21 – Nov. 24
Nov. 25 – Dec. 1
Dec. 2 – Dec. 29
Dec. 30 – Jan. 19, 1968
I'm A Believer
Kind Of A Drag
Ruby Tuesday
Love is Here and Now You're Gone
Penny Lane
Happy Together
Somethin' Stupid
The Happening
Groovin'
Respect
Windy
Light My Fire
All You Need Is Love
Ode To Billy Joe
The Letter
To Sir With Love
Incense And Peppermints
Daydream Believer
Hello Goodbye
The Monkees
The Buckinghams
Rolling Stones
The Supremes
The Beatles
The Turtles
Nancy Sinatra and Frank Sinatra
The Supremes
The Young Rascals
Aretha Franklin
The Association
The Doors
The Beatles
Bobbie Gentry
Box Tops
Lulu
Strawberry Alarm Clock
The Monkees
The Beatles
#1 Songs in 1968
What were the most popular songs in 1968?
Dec. 30, 1967 – Jan. 19
Jan. 20 – Feb. 2
Feb. 3 – Feb. 9
Febr. 10 – Mar. 15
Mar. 16 – Apr. 12
Apr. 13 – May 17
May 18 – May 31
June 1 – June 21
June 22 – July 19
July 20 – Aug. 2
Aug. 3 – Aug. 16
Aug. 17 – Sept. 20
Sept. 21 – Sept. 27
Sept. 28 – Nov. 29
Nov. 30 – Dec.13
Dec. 14 – Jan. 31, 1969
Hello Goodbye
Judy In Disguise (With Glasses)
Green Tambourine
Love Is Blue
(Sittin' On) the Dock of the Bay
Honey
Tighten Up
Mrs. Robinson
This Guy's In Love With You
Grazing In The Grass
Hello, I Love You
People Got To Be Free
Harper Valley P.T.A.
Hey Jude
Love Child
I Heard It Through The Grapevine
The Beatles
John Fred & His Playboy Band
The Lemon Pipers
Paul Mauriat
Otis Redding
Bobby Goldsboro
Archie Bell & the Drells
Simon & Garfunkel
Herb Alpert
Hugh Masekela
The Doors
The Rascals
Jeannie C. Riley
The Beatles
Diana Ross & The Supremes
Marvin Gaye
#1 Songs in 1969
What were the most popular songs in 1969?
Dec. 14, 1968 – Jan. 31
Feb. 1 – Feb. 14
Feb. 15 – Mar. 14
Mar. 15 – Apr. 11
Apr. 12 – May 23
May 24 – June 27
June 28 – July 11
July 12 – Aug. 22
Aug. 23 – Sept. 19
Sept. 20 – Oct. 17
Oct. 18 – Oct. 31
Nov. 1 – Nov. 7
Nov. 8 – Nov. 28
Nov. 29 – Dec. 5
Dec. 6 – Dec. 19
Dec. 20 – Dec. 26
Dec. 27- Jan. 2, 1970
I Heard It Through The Grapevine
Crimson And Clover
Everyday People
Dizzy
Aquarius/Let The Sunshine In
Get Back
Love Theme From Romeo & Juliet
In The Year 2525
Honky Tonk Women
Sugar, Sugar
I Can't Get Next to You
Suspicious Minds
Wedding Bell Blues
Come Together
Na Na Hey Hey (Kiss Him Goodbye)
Leaving On A Jet Plane
Someday We'll Be Together
Marvin Gaye
Tommy James & the Shondells
Sly & The Family Stone
Tommy Roe
The 5th Dimension
The Beatles
Henry Mancini
Zager & Evans
Rolling Stones
The Archies
The Temptations
Elvis Presley
The 5th Dimension
The Beatles
Steam
Peter, Paul & Mary
Diana Ross & The Supremes