The 1970s were an exciting decade for toys. In fact, without the seventies, eighties toys could have never happened.
There were loads of great toys made in the 70s, but most of them were invented earlier, and then perfected. Many of the toddler toys went unchanged from the sixties, as Fisher Price made the most out of the molds they clearly had been using for 15 years.
LEGOs were becoming more and more popular as the seventies rolled along. Popular TV shows received their own dolls, Barbie was the undisputed Queen of Dolls, and educational games were in high demand (by the parents, of course).
Games and toys in 1972 were playing to parents' increased ecological sensitivities. The Johnny Horizon Environmental Test Kit allowed children to perform their own tests for air and water pollution.
Toymakers were faced with never before seen regulations. In California, a state law went into effect prohibiting the manufacture and sale of toys related to violence such as bombs, grenades and torture devices. It was the first such law in the US.
Everyone loves the See-n-Say. Almost everyone I've ever met had one. I swear, they must have sold ten million of those things.
As the late seventies emerged, it was a necessity for the toy to be electronic in some way. Electronic toys had been gaining in popularity ever since the early sixties, but by 1979 if the toy didn't have blinking LEDs, then little boys didn't want them.
Young girls were still pushed toward "Mommy Toys." This was no different from the 40s, 50s or 60s. Little girls still loved to play with kitchen sets, dolls and in general, pretending to be mommy. (But that doesn't mean there wasn't the occasional girl out in the backyard blowing up G.I. Joe's with firecrackers.)
Kids had a much larger selection of toys to choose from in the 1970s! And that brings us to one type of game that completely revolutionized gaming forever: video games. Video games were first introduced to the public in the 1970s and games and toys would never be the same again.
What toys did kids play with in the 1970s? The most popular toys in the 1970s were:
Electric Race Car Sets
Many Types of Talking Phones
Child-Sized Steel Kitchen Appliances
Electric Football
Winnie the Pooh Toys
Electric Touchdown (handheld LED game)
Hot Wheels
Matchbox
Playskool
Big Wheels
Brix-Blox
Fisher-Price Playsets (Many Varieties)
Fisher-Price Toddler Toys
Barbie
Crissy
Jack-in-the-Box
See-n-Say
Toss-Across Tic-Tac-Toe
Tonka Trucks
Skittle Pool
Cowboy & Indian Playsets
WWII, Civil War & Revolutionary War Playsets
Toy Guns
Unicycles
Roller Skates
LEGO
Big Jim P.A.C.K. Action Figures
G.I. Joe
Electric Pinball
Star Trek Action Figures
Star Wars Action Figures
Perfection
Lite-Brite
The Rookies Action Figures
Six Million Dollar Man Toys
Hub-Bubs
Romper Room Toys
View-Master
Kenner Family Treehouse
Batman Action Figures & Toys
Superman Action Figures & Toys
Spiderman Action Figures & Toys
Starsky & Hutch Cars
Easy Bake Oven
Play-Doh
Steel Pedal Cars
Radio Controlled Cars, Trucks & Airplanes
Sewing Machines
Raggedy Ann & Andy
Micronauts
Ventriloquist Dolls
Lincoln Logs
Astrolite
Gramma Rag Dolls & Toys
Various Types of Robots
Godzilla Toys
Spirographs
Rock 'Em Sock 'Em Robots
Pogo Sticks
Air Hockey
Bionic Woman Action Figures
Stuffed Animals
Elaborate Doll Houses
Erector Sets
Toy Horses
Pictures of 1970s Toys
CLICK IMAGE TO ENLARGE
1970s Toy Ads from Catalogs
CLICK IMAGE TO ENLARGE
More 1970s Toys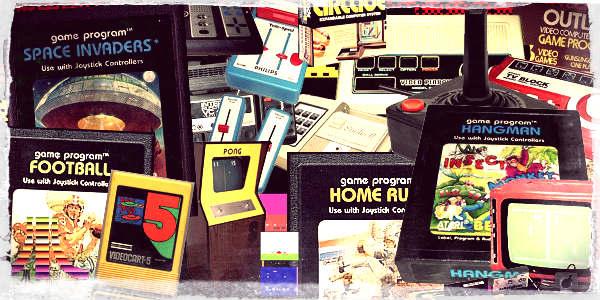 Please raise your hand if you weened your skills at the arcade? Thought so. In the 1970s, you went to the arcade for good games. Home games were far behind.