Car manufacturers were dealt some serious challenges in the 1970s. Federal regulations were starting to take over style and power design meeting rooms and many of the cars style took a major hit.
While some were making great iconic new designs (see the 1973 Lamborghini Countach or the BMW 5 Series), many others were pumping out cars like the Pacer and the Pinto. Most of these compact cars were disposable, dangerous, unreliable — but had much better gas mileage.
Muscle cars in the early 1970s, like the Challenger, Cuda and Corvette were unbelievably great. But sports cars were overtaken in the mainstream by the compact car because automakers were having an impossible time keeping the power and getting rid of the smog.
By 1972, compact cars had won the sales race. The GM Vega, Ford Pinto, and AMC Gremlin battled the imports – most notably Volkswagen, Toyota, and Datsun.
In 1974, BMW introduced the first 3 series. One of my favorite cars ever, the old school Jaguar XJS was also released that year. Hatchbacks were extremely popular as well.
Cars in 1970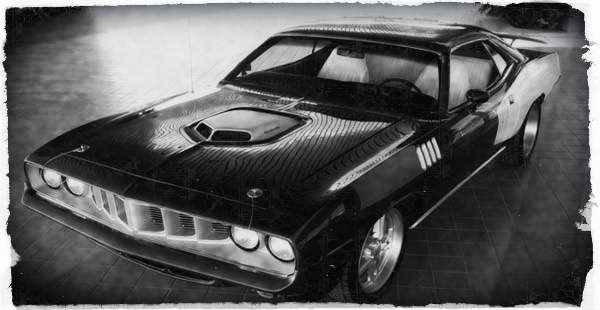 In 1970 the American automobile industry was under threat from several angles. Falling sales, a 57-day strike at General Motors idling around 347,000 workers, and higher quality foreign cars were the primary culprits.
In an attempt to compete with foreign manufacturers, U.S. carmakers introduced a few lines of ultra-compact cars, but it didn't seem to curb foreign sales one bit. For the second time in history, foreign sales topped a million units.
AMC (American Motors Corporation) introduced a compact car known as the Gremlin. Ford released the Pinto and GM/Chevrolet came out with the Vega. Chrysler delayed plans for a U.S.-built mini car and instead imported the Plymouth Cricket and Dodge Colt.
The Volkswagen Beetle was the leading import in 1970.
1971 models saw no major design changes. A few station wagon options were added to compact cars, but for the most part 1971 models looked very similar to their 1970 counterparts.
At the beginning of the year, GM announced an average $208 price increase from the previous year. After the strike however, they added another $24 to the increase. Ford added $175 and Chrysler boosted $119. The U.S. Bureau of Labor said that new safety features added approximately $10 value to each car.
For 1971 models, major manufacturers shifted away from the standard 5-year (50,000 mile) powertrain warranty to a 1-year (or 12,000 mile) plan.
Auto insurance companies led a strong push to demand that automobile manufacturers add low-speed bumpers to cars. These bumpers were created to prevent disproportionate and sometimes severe damage done to cars travelling under speeds of 5 mph.
California lawmakers continued to push for greater pollution control. The Nixon Administration and the auto industry opposed regulation and refused to set a firm deadline for emission control changes.
In December, Lee Iacocca became Ford Motor Company's President.
Cars in 1971
Unfortunately for consumers, almost nothing changed about the automobile industry in 1971. American manufacturers still touted their compact cars. Foreign manufacturers still performed very well. Hardly any design changes were made, either.
The convertible declined in popularity — neither Chrysler nor AMC offered even one convertible among their lineups. The new emphasis was on sunroofs.
The industry went wild with the newfound success of bumpers, and newer models promised even better versions in the coming years. According to regulations, by 1973, the front bumper must withstand a 5 mph impact, while the rear bumper must be able to handle a 2.5 mph impact without sustaining any damage to safety components such as lights and/or door hatches. The standards were set to get even tougher by 1974.
Instead of muscle cars, auto makers touted fuel efficiency and emission control. Reducing vehicle emissions was a primary focus for car makers in 1971. AMC made headlines by offering a full-parts (except for tires) warranty for 1 year (or 12,000 miles). Most manufacturers covered only the power train and a few other major parts.
U.S. manufacturers experimented with the gas turbine, the electric engine, the steam engine and other power plants, but 1971 saw no major breakthroughs. Most prices were raised between 2 and 3 percent. After a repeal of federal excise tax on new cars went into effect in December, car makers announced future price cuts ranging from $115-$425.
In December 1971, Richard C. Gerstenberg was named Chairman of the board of directors at General Motors after James M. Roche announced his retirement.
Cars in 1972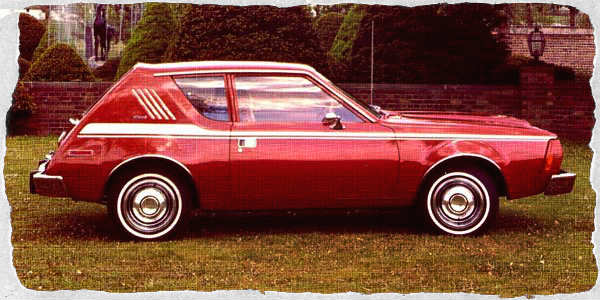 New car sales in the United States set an all-time record of 10,820,000 in 1972. The
previous high was set in 1971.
On a percentage basis, the import manufacturers lost ground for the first time in several years.
In 1973, compact cars won the sales race. The GM Vega, Ford Pinto, and AMC Gremlin battled the imports – most notably Volkswagen, Toyota, and Datsun.
Chrysler continued to import its Dodge Colt for sale in that segment of the market, but Plymouth Cricket sales faltered.
VW was still king of the import sales market. Toyota was the runner-up with
Richard C. Gerstenberg, GM board chairman, said the average GM worker is paid $5.09 an hour.
Working under numerous federal guidelines, the auto industry continued its trend away from major annual styling changes. Money went into auto safety and antipollution devices.
Only one brand-new car — the compact Oldsmobile Omega — was introduced in the 1973 line-up of 277 models.
Detroit automakers settled for face-lifting jobs on the 1973s. A bit of metal here or there and some extra paint. But they labored long and hard to meet federal requirements on such items as a 5-mile-an-hour bumper system, material flammability, and the reduction of oxides of nitrogen exhaust pollutants.
The federal government required that 1973 cars be equipped with bumpers that can withstand a 5-mile-an-hour front impact without damage to safety-related items on the car.
Customer Satisfaction was the target of a major AMC move in introducing its 1973 cars. AMC had drawn attention when its 1972 models included an unconditional guarantee on all parts except tires for 12 months or 12,000 miles with no Cost to the buyer.
Carmakers had boasted of pollution controls instead of power in 1972. Buyers complained the changes made winter starting more difficult and cut down acceleration. On 1973s, manufacturers tried some minor devices that, they said, improved the performance of those equipped with anti-pollution systems.
But Detroit ran into objections from the EPA.
Car companies continued to experiment with alternative engines. Chrysler, which spent millions of dollars in the mid-1950s trying to develop an inexpensive, workable gas-turbine engine, won a federal contract in November 1972 to develop a sixth generation of its turbine engine. It was considered a possible replacement for the piston engine.
The German-developed Wankel rotary engine drew particular attention in August when GM said that limited production of a Wankel-powered Vega was possible in two years. A Wankel-powered Japanese import, the Mazda, was already on sale.
Cars in 1973
The were few style changes to the 1974 models. Car makers instead focused their attention on increasing gas mileage, lowering exhaust emissions and adhering to stricter government safety regulations.
The first GM car equipped with an airbag was produced in November. It was a $225 option on the Oldsmobile Toronado. Another safety measure was introduced: the seat belt interlock feature. This system prevented the car from starting until the driver and passenger have fastened their seat belts. Obviously technical problems led to this system being a complete disaster and the feature was not installed or required for 1975 models.
To increase gas mileage, car companies started paying particular attention to body weight, noting that a lighter car gets more miles for the buck. Cars started being made lighter whenever possible.
There was a huge gasoline shortage in 1973, and because of this there was a stronger push research on alternative engines than in recent years. While various scientists experimented with turbine and electric, most were dismissed as too cumbersome and expensive. However, much attention was paid to the Wankel rotary engine produced in Germany. GM was hoping to debut a Wankel-powered rotary engine car, the Chevrolet Vega, by 1975. About 120,000 Mazdas, 80% of them rotary-powered, were sold in the United States.
Cars in 1974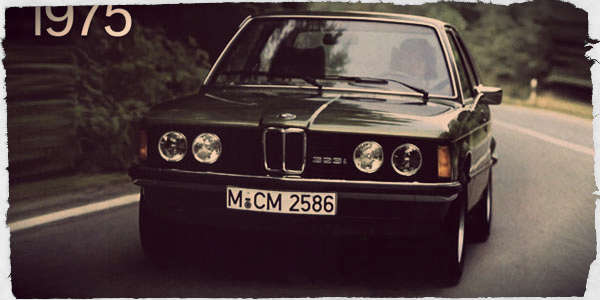 In 1974, the Middle East oil embargo, drastically higher fuel costs and much higher price tags for new cars destroyed consumer confidence and enthusiasm. As new car sales slumped, layoffs and plant closings increased.
U.S. auto production in 1974 decreased 24% from 1973.
Volkswagen was the leading import, but was hit hard by the slumping sales as well.
One of the industry's issues was trying to determine the customer's buying taste. Many automakers thought that the demand for compact and subcompact cars would skyrocket because of the fuel shortage and high cost of gasoline. But, after a strong first six months for the small cars, standard and luxury models sold better than expected after summer.
Car prices jumped substantially in the 1975 models. However, the price picture was difficult to clarify because automakers shuffled standard and optional equipment on their cars.
GM complained that if 1976 standards requiring stronger brakes and 1977 standards that call for airbags were approved, the price of cars would increase even more.
BMW introduced the 3 series. One of my favorite cars ever, the old school Jaguar XJS was also released that year.
Hatchbacks were increasing in popularity and Buick responded by coming out with the Buick Skyhawk — a quintessential mid-seventies car.
Sports Cars in the 1970s
CLICK IMAGE TO ENLARGE
Luxury Cars in the 1970s
CLICK IMAGE TO ENLARGE
Family Cars in the 1970s
CLICK IMAGE TO ENLARGE
Compact Cars in the 1970s
CLICK IMAGE TO ENLARGE
Electric Cars, Trucks and Other Cars in the 1970s
CLICK IMAGE TO ENLARGE