There was more variety in music in the 1970s than ever before. Music listeners had dozens of genres to choose from and many of them rose to popularity at different points during the decade.
Funk, Soul, R&B, Pop, Hard Rock, Soft Rock and Disco all carved out their place in the music world in the 1970s. The late 70s also witness the birth of another young music style: hip-hop.
Some of the best rock n roll of all time was recorded in the 70s. From David Bowie to Led Zeppelin to Pink Floyd, the list I could make would keep you scrolling for days.
The 70s were a golden era for vinyl records. They were affordable to everyone and everyone had a record player. It seems like almost every song ever made in the 80s had a 70s sample in it.
Music equipment had finally given artists more than 4 tracks to work with and music became much more experimental than it was technically capable of being in the 60s.
Electronic music was getting more sophisticated as artists like Kraftwerk and Jean Michael Jarre laid down some tracks that are still quite listenable to this day.
Music in 1970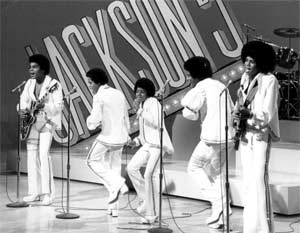 Enormous music festivals like Woodstock disappeared as quickly as they arrived, due to the inherent danger of attending. Riots, drugs, and violent crowds caused many potentially legendary festivals to be cancelled.
Among the popular artists in 1970 year were Elton John, who arrived from England and the Jackson Five, hailing from "Motown" AKA Detroit, Michigan. Ranging from 12-19 years old, the Jackson 5, featuring 12-year-old Michael Jackson, captured imaginations across the country. Diana Ross left the Supremes for solo fame. Neil Diamond, hit it big with "Cracklin' Rosie" while Simon and Garfunkel impressed audiences with "Bridge Over Troubled Waters."
Johnny Cash won two Grammy awards for his song, "A Boy Named Sue." Hard-rock group Three Dog Night ranked high on the national best-seller list. Elvis reappeared in concert, after making nearly 30 movies in the 1960s. Burt Bacharach gained new popularity with songs for TV and concerts.
1970 marked the end of an era. The Beatles dissolved, suffering internal conflicts. Each went their separate ways appearing on solo albums. Arguably the world's most famous group of all time was no more. The pop and rock music world, which The Beatles had forever changed, would never be the same.
Louis Armstrong recovered from illness to throw a famous birthday bash on his "70th birthday" on July 4, 1970. It wasn't known until the 1980s that his true birthday was on August 4, 1901. When he died in 1971, he was actually only 69 years old.
A statue was planned to be erected in Armstrong's birthplace of New Orleans. Incredible jazz-only festivals were staged in Monterey and Newport.
Two deaths rocked the music world in 1970. On September 18, mercurial guitarist Jimi Hendrix was found dead in London. Less than a month later, on October 4, Janis Joplin died in Hollywood. The dream of peace and love held so dearly by the hippies of the sixties seemed to be vanishing before their very eyes.
Music in 1971
Although glam rock and jazz were busy pushing boundaries, for the most part, 1971 was a year rife with nostalgia.
The British Invasion rebooted, featuring several successful tours by several English artists. Black Sabbath, Elton John, The Who, Led Zeppelin and Bee Gees were just a few of the hugely popular English musicians.
The Mamas and the Papas were rejuvenated, making a new album in hopes of a tour. Sonny and Cher came back into demand, as did Perry Como. The Beach Boys turned their music to an older audience, those who had listened to them in their earlier days.
All of the former Beatles were successful this year, but none more than George Harrison, with "My Sweet Lord." His epic, 3-vinyl box set titled "All Things Must Pass" is considered by many to be Harrison's ultimate masterpiece.
The Newport Jazz festival was cancelled, again due to violence. The Monterey Jazz festival avoided certain peril itself by directing its music toward an older audience.
1971 witnessed the death of one of the greatest musicians in the history of humankind. In New York City, on July 6, Louis Armstrong died. "Satchmo" could reach unheard-of notes, and his originality made people want to learn the trumpet just to imitate him. Fortunately, he left us with a massive catalog of over 1,500 records. His influence on modern music, while not necessarily obvious to many, is certain to be felt for centuries to come.
Music in 1972
1972 started off with a tragic blast. Two bombs exploded, with minutes of each other, on January 26 which damaged the NY HQ of Columbia Artists Management and the nearby offices of Sol Hurok. The blasts were attributed to the Jewish Defense League which protested the Russian treatment of Jews. Columbia and Hurok had pioneered in importing Russian talent.
1972 saw the national emergence of "soul music." At one point, the five top-selling records in the US and 11 of the top 20 albums were by African American artists.
Leading the way was Isaac Hayes, with his smash hit from 1971, Shaft. Other legendary R&B artists at the top of their game were Aretha Franklin, Marvin Gaye, Al Green, Curtis Mayfield and even Sammy Davis Jr. got into the mix with "Candy Man" from Charlie and the Chocolate Factory.
American rockers went a decidedly softer direction. Neil Young, Three Dog Night and America all released singles that could be described as easy listening.
Not so in Britain. Glam rock was in full force as Ziggy Stardust and T. Rex strutted their stuff on stage. Fireworks and other startling effects brought a return to theatrics as Alice Cooper treated his concerts with all the pomp and circumstance of a Broadway play based in Hell.
Along with the glamorous imagery and glittering costumes came a quality characterized by some observers as "Rock n Rouge" because of their bi-sexual overtones.
The Rolling Stones also toured the US for the first time since 1969 in support of their iconic Exile on Main Street album.
The most popular song of the year, however, belonged to Don McLean with American Pie. The cryptic 8-minute long song captured the hearts and minds of the entire country for the first two months of the year.
Music in 1973
Rock and pop ruled "Supreme" in 1973. Soul was huge too, featuring legends like Barry White, Stevie Wonder, and more.
Reggae was making a breakthrough in the United States, headlined by the Wailers and Jimmy Cliff. Johnny Nash, an American, came out with "Stir It Up" and "I Can See Clearly Now," the first American to have a popular reggae release.
Rock owned a few perennial favorite bands like the Grateful Dead, the Allman Brothers, and Led Zeppelin.
Paul McCartney released "Red Rose Speedway," and another ex-Beatle, George Harrison, released "Living in the Material World," with a few hit songs of its own.
Helen Reddy, an Australian, sold millions of copies of her songs, "I Am a Woman" and "Delta Dawn" both topped the charts.
The Newport Jazz Festival in New York City was very successful, with jazz enthusiasts coming from around the world to listen to 10 days of jazz music.
Music in 1974
Elton John's popularity soared in both the United States and the United Kingdom. At a concert in California, 75,000 tickets sold out within hours of becoming available.
Bob Dylan reappeared in concert after a near 10-year hiatus. A motorcycle accident in 1966 prevented him from appearing, but once he was back, it was obvious that his talent was still unrivaled.
Frank Sinatra made a few appearances during the year, drawing large crowds wherever he went.
Crosby, Stills, Nash & Young got back together again, after each of them had attempted to go off on their own.
Stevie Wonder's second album "Innervisions" was a massive success and Roberta Flack cashed in on her talents as well.
A 12-hour rock show in Ontario, California, made record profits, grossing over $2 million, showcased the Eagles, radio personality Don Imus, and Seals & Crofts.
The music world was saddened by the loss of 75-year-old Duke Ellington, one of the most influential jazz artists of all time.
Music in 1975
Previously undiscovered Bruce Springsteen was a diamond in the rough. After releasing his first two albums into obscurity, his third exploded. "Born to Run" made over $1 million in less than two months.
Elton John's dominance on the rock landscape continued, filling the Dodger Stadium in Los Angeles, the first artist to do so since The Beatles. Stevie Wonder signed a record-breaking contract, a seven-year $13 million guarantee.
Discothèques (or discos) appeared around the country, gaining more and more popularity, until even the radios had to copy the style. Discos were made for dancing; mainly soul music was played, with a strong bass and drum beat. Barry White, Gloria Gaynor, and Van McCoy were popular artists within the disco circles.
Jazz was humming along nicely, with the forming of the World Jazz Association and the Las Vegas Jazz Society. Leaders of the jazz movement were such as Lonnie Liston Smith, Quincy Jones, Eddie Harris, and many more.
Music in 1976
Aerosmith was one of the most popular groups in 1976, with lead singer Stephen Tyler drawing comparisons to Mick Jagger in more ways than one.
Paul McCartney finished a world tour with his band Wings. The tour, which had begun in Europe the previous year, ended with a tour of the United States and Canada, and was extremely successful.
Eric Carmen was a popular new artist, playing multiple instruments while singing. Piano-playing crooner Barry Manilow was another popular artist. British-born Peter Frampton brought a little popularity to the United States, outselling Bob Dylan with his album "Frampton Comes Alive!"
Electrified funk became a new musical genre, led by Wild Cherry and their lead singer/guitarist, Robert Parissi. Their single "Play That Funky Music" sold over a million copies.
Jazz ruled, especially guitarist George Benson. He hit #1 in charts for popular, soul, and jazz music, with his album "Breezin'." Other popular jazz artists included Nat Adderly, Milt Jackson, and Kenny Burrell.
Music in 1977
Punk rock developed seriously for the first time, with bands like the Sex Pistols and the Ramones thrashing their way to success. Their crazy stage behavior and offbeat arrangements drew both praise and discouragement.
Kiss popularized in 1977, drawing crowds of young people with their costumes and heavy rock style.
Fleetwood Mac came into the clear for American audiences by adding new members and changing their traditionally blues style. By the end of the year, their two ridiculously successful albums had collectively sold over 11 million copies.
James Taylor and his wife Carly Simon were successful in selling their own records, with his platinum record "JT" and her single "Nobody Does It Better."
The Commodores were also successful, with R&B hits like "Brick House" and "How Much Love."
Herbie Hancock helped organize a jazz tour with members of Miles Davis' quintet and Freddie Hubbard in place of Davis on the trumpet. Their tour was less than overwhelming, going through Tokyo, London, and the United States. Guitarist George Benson kept up his pre-established fan base, with his jazz tunes.
The deaths of Elvis Presley and Bing Crosby, however, rocked the music industry in 1977. The world was saddened by the loss of two such legends, and both will be remembered for generations to come.
Music in 1978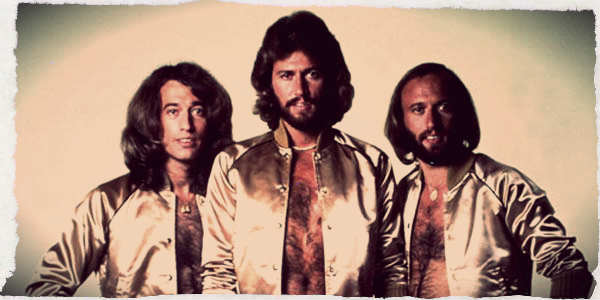 The Bee Gees exploded into the music world, selling more records than anyone thought possible. They also were the ushers for the disco era, as it was in full swing in 1978. The soundtrack for the movie Saturday Night Fever sold nearly 30 million copies.
Willie Nelson and Dolly Parton blended their country with other styles of music. Parton pioneered more of a pop-country, while Nelson made his own rock-country mix.
Bruce Springsteen reemerged with "Darkness on the Edge of Town," considered by many to be one of the great rock albums of the decade. But Billy Joel was the most popular rock artist of the year. Joel sold over 6 million copies of his albums in the United States alone, topping the charts.
Steely Dan created a platinum record of their own, "Aja," which had a jazz-like feel to it. Kenny Loggins and Jim Messina split, and Loggins made a new album, the popular "Night Watch."
Jazz received a surge of popularity produced by the President. Jimmy Carter invited over 30 jazz instrumentalists to come play on the White House lawn on June 18. Some of the musicians invited were Herbie Hancock, Benny Carter, and Chick Corea. The president hailed jazz as America's own original music.
More 1970s Music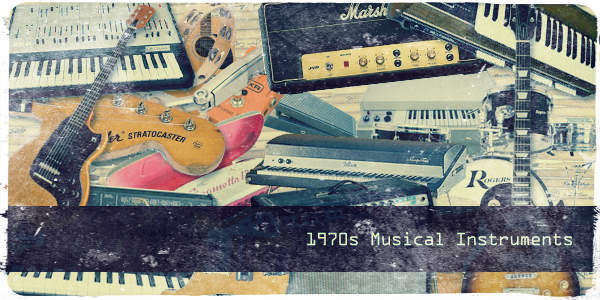 Instruments from the 1970s are some of the best ever made. They were built to last and sound great. A lot of '70s music equipment is still in use today.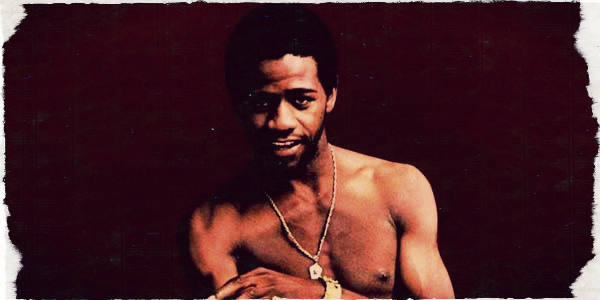 Music in the early 1970s was an awesome continuation of what was going on in the late 1960s. Then we had to make a choice: funk or disco? Let's have both!