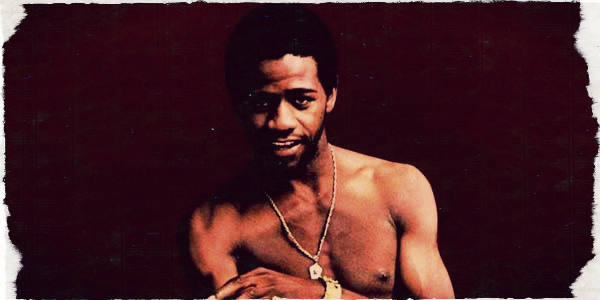 Music in the early 1970s was an awesome continuation of what was going on in the late 1960s. Unfortunately a lot of really great songwriters and musicians died in the 70s to drug overdose and other strange ways to die.
But 1972 was one of my favorite years for music ever. David Bowie was doing Ziggy. Pink Floyd was doing Dark Side of the Moon. T-Rex was awesome. Elton John was at the top of his game. Led Zeppelin was killing everything they touched. Rock and roll in 1972 was very exciting.
But then things got a little too bathed in drugs and music suddenly started to suck a little. In 1975 even John Lennon could do anything.
Then music had to make a choice: funk or disco? Ah, screw it, why can't we have both? And we did!
Do you know what songs were #1 in the 1970s? I didn't think so. Check out of gigantic list of every single #1 song in the 1970s.
#1 Songs in 1970
Dec.27, 1969 – Jan. 2
Jan. 3 – Jan. 30
Jan. 31 – Feb. 6
Feb. 7 – Feb. 13
Feb. 14 – Feb. 27
Feb. 28 – Apr. 10
Apr. 11 – Apr. 24
Apr. 25 – May 8
May 9 – May 29
May 30 – June 12
June 13 – June 26
June 27 – July 10
July 11 – July 24
July 25 – Aug. 21
Aug. 22 – Aug. 28
Aug. 29 – Sept. 18
Sept. 19 – Oct. 9
Oct. 10 – Oct. 16
Oct. 17 – Nov. 20
Nov. 21 – Dec. 12
Dec. 12 – Dec. 25
Dec. 26, – Jan. 22, 1971
Someday We'll Be Together
Raindrops Keep Fallin' On My Head
I Want You Back
Venus
Thank You (Falettinme Be Mice Elf Agin)
Bridge Over Troubled Water
Let It Be
ABC
American Woman
Everything Is Beautiful
The Long And Winding Road
The Love You Save
Mama Told Me (Not To Come)
(They Long To Be) Close To You
Make It With You
War
Ain't No Mountain High Enough
Cracklin' Rosie
I'll Be There
I Think I Love You
The Tears of a Clown
My Sweet Lord
Diana Ross & The Supremes
B. J. Thomas
The Jackson 5
The Shocking Blue
Sly & The Family Stone
Simon & Garfunkel
The Beatles
The Jackson 5
The Guess Who
Ray Stevens
The Beatles
The Jackson 5
Three Dog Night
The Carpenters
Bread
Edwin Starr
Diana Ross
Neil Diamond
The Jackson 5
The Partridge Family
Smokey Robinson & The Miracles 
George Harrison
#1 Songs in 1971
Dec.26, 1970 – Jan. 22
Jan. 23 – Feb. 12
Feb. 13 – Mar. 19
Mar. 20 – Apr. 2
Apr. 3 – Apr. 16
Apr. 17 – May 28
May 29 – July 11
June 12 – July 18
June 19 – July 23
July 24 – July 30
July 31 – Aug. 6
Aug. 7 – Sept. 3
Sept. 4 – Sept. 10
Sept. 11 – Oct. 1
Oct. 2 – Nov. 5
Nov. 6 – Nov. 19
Nov. 20 – Dec. 3
Dec. 4 – Dec. 24
Dec. 25 – Jan. 14, 1972
My Sweet Lord
Knock Three Times
One Bad Apple
Me and Bobby McGee
Just My Imagination
Joy To The World
Brown Sugar
Want Ads
It's Too Late
Indian Reservation
You've Got a Friend
How Can You Mend A Broken Heart
Uncle Albert/Admiral Halsey
Go Away Little Girl
Maggie May
Gypsys, Tramps & Thieves
Theme From Shaft
Family Affair
Brand New Key
George Harrison
Dawn
The Osmonds
Janis Joplin
The Temptations
Three Dog Night
The Rolling Stones
The Honey Cone
Carole King
The Raiders 
James Taylor
The Bee Gees
Paul McCartney & Linda McCartney
Donny Osmond
Rod Stewart
Cher
Isaac Hayes
Sly & The Family Stone
Melanie
#1 Songs in 1972
Dec. 25, 1971 – Jan. 14
Jan. 15 – Feb. 11
Feb. 12 – Feb. 18
Feb. 19 – Mar. 17
Mar. 18 – Mar. 24
Mar. 25 – Apr. 14
Apr. 15 – May 26
May 27 – June 2
June 3 – June 9
June 10 – June 30
July 1 – July 7
July 8 – July 30
July 29 – Aug. 25
Aug. 26 – Sept. 1
Sept. 2 – Sept. 15
Sept. 16 – Sept. 22
Sept. 23 – Oct. 13
Oct. 14 – Oct. 20
Oct. 21 – Nov. 3
Nov. 4 – Dec. 1
Dec. 2 – Dec. 8
Dec. 9 – Dec. 15
Dec. 16 – Jan. 5, 1973
Brand New Key
American Pie
Let's Stay Together
Without You
Heart of Gold
A Horse With No Name
The First Time I Ever Saw Your Face
Oh Girl
I'll Take You There
The Candy Man
Song Sung Blue
Lean on Me
Alone Again (Naturally)
Brandy (You're A Fine Girl)
Alone Again (Naturally)
Black and White
Baby, Don't Get Hooked On Me
Ben
My Ding-A-Ling
I Can See Clearly Now
Papa Was a Rollin' Stone
I Am Woman
Me and Mrs. Jones
Melanie 
Don McLean 
Al Green
Nilsson
Neil Young
America
Roberta Flack
Chi-Lites
The Staple Singers
Sammy Davis, Jr.
Neil Diamond
Bill Withers
Gilbert O' Sullivan
Looking Glass
Gilbert O'Sullivan
Three Dog Night
Mac Davis
Michael Jackson
Chuck Berry
Johnny Nash
The Temptations
Helen Reddy
Billy Paul
#1 Songs in 1973
Dec. 16, 1972 – Jan. 5
Janu. 6 – Jan. 26
Jan. 27 – Feb. 2
Feb. 3 – Feb. 23
Feb. 24 – Mar. 23
Mar. 24 – Apr. 6
Apr. 7 – Apr. 20
Apr. 21 – May 18
May 19 – May 25
May 26 – June 1
June 2 – June 29
June 30 – July 6
July 7 – July 20
July 21 – Aug. 3
Aug. 4 – Aug. 17
Aug. 18- Aug. 25
Aug. 25 – Sept. 8
Sept. 8 – Sept. 14
Sept. 15 – Sept. 28
Sept. 29 – Oct. 5
Oct. 6 – Oct. 19
Oct. 20 – Oct. 26
Oct. 27 – Nov. 9
Nov. 10 – Nov. 23
Nov. 24 – Nov. 30
Dec. 1 – Dec. 14
Dec. 15 – Dec. 28
Dec. 29 – Jan. 11, 1974
Me and Mrs. Jones
You're So Vain
Superstition
Crocodile Rock
Killing Me Softly With His Song
Love Train
The Night the Lights Went Out in Georgia
Tie A Yellow Ribbon Round The Ole Oak Tree
You Are The Sunshine Of My Life
Frankenstein
My Love
Give Me Love – (Give Me Peace On Earth)
Will It Go Round In Circles
Bad, Bad Leroy Brown
The Morning After
Touch Me in the Morning
Brother Louie
Let's Get It On
Delta Dawn
We're An American Band
Half-Breed
Angie
Midnight Train To Georgia
Keep On Truckin' – (Part 1)
Photograph
Top Of The World
The Most Beautiful Girl
Time In A Bottle
Billy Paul
Carly Simon
Stevie Wonder
Elton John
Roberta Flack
O'Jays
Vicki Lawrence
Dawn Featuring Tony Orlando
Stevie Wonder
The Edgar Winter Group
Paul McCartney & Wings
George Harrison
Billy Preston
Jim Croce
Maureen McGovern
Diana Ross
Stories
Marvin Gaye
Helen Reddy
Grand Funk
Cher
The Rolling Stones
Gladys Knight & The Pips
Eddie Kendricks
Ringo Starr
The Carpenters
Charlie Rich
Jim Croce
#1 Songs in 1974
Dec. 29, 1973 – Jan. 11
Jan. 12 – Jan. 18
Jan. 19 – Jan. 25
Jan. 26 – Feb. 1
Feb. 2 – Feb. 8
Feb. 9 – Mar. 1
Mar. 2 – Mar. 22
Mar. 23 – Mar. 29
Mar. 30 – Apr. 5
Apr. 6 – Apr. 12
Apr. 13 – Apr. 19
Apr. 20 – May 3
May 4 – May 17
May 18 – June 7
June 8 – June 14
June 15 – June 28
June 29 – July 5
July 6 – July 12
July 13 – July 26
July 27 – Aug. 9
Aug. 10 – Aug. 16
Aug. 17 – Aug. 23
Aug. 24 – Sept.13
Sept. 14 – Sept. 20
Sept. 21 – Sept. 27
Sept. 28 – Oct. 4
Oct. 5 – Oct. 18
Oct. 19 – Oct. 25
Oct. 26 – Nov. 1
Nov. 2 – Nov. 15
Nov. 16 – Nov. 22
Nov.23 – Dec. 6
Dec.7 – Dec. 20
Dec. 21 – Dec. 27
Dec. 28 – Jan. 3, 1975
Time In A Bottle
The Joker
Show And Tell
You're Sixteen
The Way We Were
Love's Theme
Seasons in the Sun
Dark Lady
Sunshine On My Shoulders
Hooked On A Feeling
Bennie And The Jets
TSOP (The Sound of Philadelphia)
The Loco-Motion
The Streak
Band On The Run
Billy, Don't Be A Hero
Sundown
Rock The Boat
Rock Your Baby
Annie's Song
Feel Like Makin' Love
The Night Chicago Died
(You're) Having My Baby
I Shot The Sheriff
Can't Get Enough Of Your Love, Babe
Rock Me Gently
I Honestly Love You
Nothing From Nothing
Then Came You
You Ain't Seen Nothing Yet
Whatever Gets You Thru The Night
I Can Help
Kung Fu Fighting
Cat's In The Cradle
Angie Baby
Jim Croce
Steve Miller Band
Al Wilson
Ringo Starr
Barbra Streisand
Love Unlimited Orchestra
Terry Jacks
Cher
John Denver
Blue Swede
Elton John
MFSB featuring The Three Degrees
Grand Funk
Ray Stevens
Paul McCartney & Wings
Bo Donaldson & the Heywoods
Gordon Lightfoot
The Hues Corporation
George McCrae
John Denver
Roberta Flack
Paper Lace
Paul Anka & Odia Coates
Eric Clapton
Barry White
Andy Kim
Olivia Newton-John
Billy Preston
Dionne Warwick & The Spinners
Bachman-Turner Overdrive
John Lennon/Plastic Ono Band
Billy Swan
Carl Douglas
Harry Chapin
Helen Reddy
#1 Songs in 1975
Dec. 28, 1974 – Jan. 3
Jan. 4 – Jan. 17
Jan. 18 – Jan. 24
Jan. 25 – Jan. 31
Feb. 1 – Feb. 7
Feb. 8 – Feb. 14
Feb. 15 – Feb. 21
Feb. 22 – Feb. 28
Mar. 1 – Mar. 7
Mar. 8 – Mar. 14
Mar. 15 – Mar. 21
Mar. 22 – Mar. 28
Mar. 29 Apr. 4
Apr. 5 – Apr. 11
Apr. 12 – Apr. 25
Apr. 26 – May 2

May 3 – May 23
May 24 – May 30
May 31 – June 6
June 7 – June 13
June 14 – June 20
June 21 – July 18
July 19 – July 25
July 26 – Aug. 1
Aug.t 2 – Aug. 8
Aug. 9 – Aug. 22
Aug. 23 – Aug. 29
Aug. 30 – Sept. 5
Sept.6 – Septe. 19
Sept. 20 – Sept. 26
Sept. 27 – Oct. 10
Oct. 11 – Oct. 31
Nov. 1 – Nov. 21
Nov. 22 – Nov. 28
Nov. 29 – Dec. 26
Dec. 27 – Jan. 2, 1976

Angie Baby
Lucy in the Sky with Diamonds
Mandy
Please Mr. Postman
Laughter In The Rain
Fire
You're No Good
Pick Up The Pieces
Best Of My Love
Have You Never Been Mellow
Black Water
My Eyes Adored You
Lady Marmalade
Lovin' You
Philadelphia Freedom
(Hey Won't You Play) Another Somebody
Done Somebody Wrong Song
He Don't Love You (Like I Love You)
Shining Star
Before The Next Teardrop Falls
Thank God I'm A Country Boy
Sister Golden Hair
Love Will Keep Us Together
Listen To What The Man Said
The Hustle
One Of These Nights
Jive Talkin'
Fallin' In Love
Get Down Tonight
Rhinestone Cowboy
Fame
I'm Sorry
Bad Blood
Island Girl
That's The Way (I Like It)
Fly, Robin, Fly
Let's Do It Again
Helen Reddy
Elton John
Barry Manilow
The Carpenters
Neil Sedaka
Ohio Players
Linda Ronstadt
AWB
The Eagles
Olivia Newton-John 
The Doobie Brothers
Frankie Valli
LaBelle
Minnie Riperton
The Elton John Band
B. J. Thomas

Tony Orlando and Dawn
Earth, Wind & Fire
Freddy Fender
John Denver
America
The Captain & Tennille
Paul McCartney & Wings
Van McCoy/The Soul City Symphony
The Eagles
Bee Gees
Hamilton, Joe Frank & Reynolds
KC and the Sunshine Band 
Glen Campbell
David Bowie
John Denver
Neil Sedaka
Elton John
KC and the Sunshine Band
Silver Convention
The Staple Singers
#1 Songs in 1976
Dec. 27, 1975 – Jan. 2
Janu. 3 – Jan. 9
Jan. 10 – Jan. 16
Jan. 17 – Jan. 23
Jan. 24 – Jan. 30

Jan. 31 – Feb. 6
Feb. 7 – Feb. 27
Feb. 28 – Mar. 5
Mar. 6 – Mar. 12
Mar. 13 – Apr. 2
Apr. 3 – Apr. 30
May 1 – May 7
May 8 – May 14
May 15 – May 21
May 22 – May 28
May 29 – July 9
July 10 – July 23
July 24 – Aug. 6
Aug. 7 – Sept. 3
Sept. 4 – Sept. 10
Sept. 11 – Sept. 17
Sept. 18 – Oct. 8 
Oct. 9 – Oct. 15
Oct. 16 – Oct. 22
Oct. 23 – Nov. 5
Nov. 6 – Nov. 12
Nov. 13 – Jan. 7, 1977

Let's Do It Again
Saturday Night
Convoy
I Write The Songs
Theme from Mahogany 
(Do You Know Where You're Going To)
Love Rollercoaster
50 Ways To Leave Your Lover
Theme From S.W.A.T.
Love Machine (Part 1)
December, 1963 (Oh, What a Night)
Disco Lady
Let Your Love Flow
Welcome Back
Boogie Fever
Silly Love Songs
Love Hangover
Afternoon Delight
Kiss And Say Goodbye
Don't Go Breaking My Heart
You Should Be Dancing
(Shake, Shake, Shake) Shake Your Booty
Play That Funky Music
A Fifth Of Beethoven
Disco Duck (Part 1)
If You Leave Me Now
Rock'n Me
Tonight's The Night (Gonna Be Alright)
The Staple Singers
Bay City Rollers
C.W. McCall
Barry Manilow
Diana Ross

Ohio Players
Paul Simon
Rhythm Heritage
The Miracles
The Four Seasons
Johnnie Taylor
Bellamy Brothers
John Sebastian
The Sylvers
Wings
Diana Ross
Starland Vocal Band
Manhattans
Elton John & Kiki Dee
The Bee Gees 
KC & The Sunshine Band
Wild Cherry 
Walter Murphy & The Big Apple Band
Rick Dees & His Cast Of Idiots
Chicago
Steve Miller
Rod Stewart
#1 Songs in 1977
Nov. 13, 1976 – Jan. 7
Jan. 8 – Jan. 14
Jan. 15 – Jan. 21
Jan. 22 – Jan. 28
Jan. 29 – Feb. 4
Feb. 5 – Feb. 18
Feb. 19 – Feb. 25
Feb. 26 – Mar. 4
Mar. 5 – Mar. 25
Mar. 26 – Apr. 8
Apr. 9 – Apr. 15
Apr. 16 – Apr. 22
Apr. 23 – Apr. 29
Apr. 30 – May 6
May 7 – May 13
May 14 – May 20
May 21- June 11
June 11 – June 17
June 18 – June 24
June 25 – July 1
July 2- July 8
July 9 – July 15
July 16 – July 22
July 23 – July 29
July 30 – Aug. 19
Aug. 20 – Sept. 30
Oct.1 – Oct. 14
Oct. 15 – Dec. 23
Dec. 24 – Jan. 7, 1978
Tonight's The Night (Gonna Be Alright)
You Don't Have To Be A Star (To Be In My Show)
You Make Me Feel Like Dancing
I Wish
Car Wash
Torn Between Two Lovers
Blinded By The Light
New Kid In Town
Love Theme From A Star Is Born (Evergreen)
Rich Girl
Dancing Queen
Don't Give Up On Us
Don't Leave Me This Way
Southern Nights
Hotel California
When I Need You
Sir Duke
I'm Your Boogie Man
Dreams
Got To Give It Up (Pt. I)
Gonna Fly Now
Undercover Angel
Da Doo Ron Ron
Looks Like We Made It
I Just Want To Be Your Everything
Best Of My Love
Star Wars Theme/Cantina Band
You Light Up My Life
How Deep Is Your Love
Rod Stewart
Marilyn McCoo & Billy Davis, Jr.
Leo Sayer
Stevie Wonder
Rose Royce
Mary MacGregor
Manfred Mann's Earth Band
The Eagles
Barbra Streisand
Daryl Hall & John Oates
ABBA
David Soul
Thelma Houston
Glen Campbell
The Eagles
Leo Sayer
Stevie Wonder
KC and the Sunshine Band
Fleetwood Mac
Marvin Gaye
Bill Conti
Alan O'Day
Shaun Cassidy
Barry Manilow
Andy Gibb
The Emotions
Meco
Debby Boone
Bee Gees
#1 Songs in 1978
Dec. 24, 1977 – Jan. 7
Jan. 8 – Feb. 3
Feb. 4 – Mar. 3
Mar. 4 – Mar. 17
Mar. 18 – May 12
May 13 – May 19
May 20 – June 2
June 3 – June 9
June 10 – June 16
June 17 – Aug. 4
Aug. 5 – Aug. 11
Aug. 12 – Aug. 25
Aug. 26 – Sept. 8
Sept. 9 – Sept.29
Sept. 30 – Oct. 27
Oct. 28 – Nov. 3
Nov. 4 – Nov. 10
Nov. 11 – Dec. 1
Dec. 2 – Dec. 8
Dec. 9 – Jan. 5, 1979
How Deep Is Your Love
Baby Come Back
Stayin' Alive
(Love Is) Thicker Than Water
Night Fever
If I Can't Have You
With A Little Luck
Too Much, Too Little, Too Late
You're The One That I Want
Shadow Dancing
Miss You
Three Times A Lady
Grease
Boogie Oogie Oogie
Kiss You All Over
Hot Child In The City
You Needed Me
MacArthur Park
You Don't Bring Me Flowers
Le Freak
Bee Gees
Player
Bee Gees
Andy Gibb
Bee Gees
Yvonne Elliman
Wings
Johnny Mathis & Deniece Williams
John Travolta & Olivia Newton-John
Andy Gibb
The Rolling Stones
Commodores
Frankie Valli
A Taste of Honey
Exile
Nick Gilder
Anne Murray
Donna Summer
Barbra Streisand & Neil Diamond
Chic
#1 Songs in 1979
Dec. 9, 1978 – Jan. 5
Jan. 6 – Jan. 19
Jan. 20 – Feb. 9
Feb. 10 – Mar. 9
Mar. 10 – Mar. 23
Mar. 24 – Apr. 6
Apr. 7 – Apr. 13
Apr. 14 – Apr. 20
Apr. 21 – Apr. 27
Apr. 28 – May 4
May 5 – June 30
June 2 – June 8
June 9 – June 15
June 16 – July 29
June 30 – July 13
July 14 – Aug. 17
Aug. 18 – Aug. 24
Aug. 25 – Oct. 5
Oct. 6 – Oct.12
Oct. 13 – Oct. 19
Oct. 20 – Nov. 2
Nov. 3 – Nov. 9
Nov. 10 – Nov. 16
Nov. 17 – Nov. 23
Nov. 24 – Dec. 7
Dec. 8 – Dec. 21
Dec. 22 – Jan. 4, 1980
Le Freak
Too Much Heaven
Le Freak
Do Ya Think I'm Sexy?
I Will Survive
Tragedy
I Will Survive
What A Fool Believes
Knock on Wood
Heart of Glass
Reunited
Hot Stuff
Love You Inside Out
Hot Stuff
Ring My Bell
Bad Girls
Good Times
My Sharona
Sad Eyes
Don't Stop 'Til You Get Enough
Rise
Pop Muzik
Heartache Tonight
Still
No More Tears (Enough Is Enough)
Babe
Escape (The Pina Colada Song)
Chic
Bee Gees
Chic
Rod Stewart
Gloria Gaynor
Bee Gees
Gloria Gaynor
The Doobie Brothers
Amii Stewart
Blondie
Peaches & Herb
Donna Summer
Bee Gees
Donna Summer
Anita Ward
Donna Summer
Chic
The Knack
Robert John
Michael Jackson
Herb Alpert
M
The Eagles
The Commodores
Barbra Streisand & Donna Summer
Styx
Rupert Holmes