In my humble opinion, cars from the 1960s are the best. Not too modern, not too old. Just right. Mustang. Camaro. Road Runner. The list goes on and on.
Detroit stated 1964 models were designed with serious consideration for the needs & tastes of American women. Women represented over 1 million sales a year.
1965 was called the "the year of the stylist." Engineering changes took a back seat to changes in overall appearance. The Ford Mustang dominated.
1966 models brought the first front-wheel drive car since 1937. People were shocked that someone would make a car that would pull by its front wheels!
Continued improvements were made to electric cars in 1966. Ford showed off a lab model of a sodium-sulfur battery that was 15 times lighter than the average battery.
To read more about a specific year, keep reading below.
Cars in 1960
In 1960, car buyers were demanding smaller vehicles. Compact cars were marketed heavily by every automobile manufacturer, in stark contrast to the 1950s. New models included the Ford Falcon, the Chevrolet Corvair and the Plymouth Valiant. Soon after, Lincoln-Mercury released the Comet and Dodge introduced the Dart. Midway through 1960, General Motors announced that it would offer three smaller cars, the Buick Special, the Oldsmobile F-85 and the Pontiac Tempest. This focus on smaller cars domestically caused a sharp drop in import sales.
U.S retail buyers had 266 different models to choose from, with a standard price spread of $1,795 for a Rambler American sedan to $13,075 for the limited-edition Cadillac Eldorado Brougham. In general prices did not change much at all from the preceding year.
The 4-door sedan was still the best seller, but station wagons were increasing in popularity and ranked second in all sales over the sportier 2-door vehicle.
Engineering improvements aimed at improving economy of use. Aluminum replaced iron and steel to reduce weight in some models. There were adjustments made to combustion chamber design and compression ratios that aided fuel economy. Mechanical advances were on display as we saw the first rear-engine car made in America, the Chevy Corvair.
Also in 1960, the first alternator was used in a production car. Although alternators had been used extensively in vehicles like taxis, police cars and other vehicles with numerous gadgets and accessories, installing an alternator in a family car like the Chrysler Variant was a first. Some industry experts speculated industry-wide use of alternators within a decade.
Cars in 1963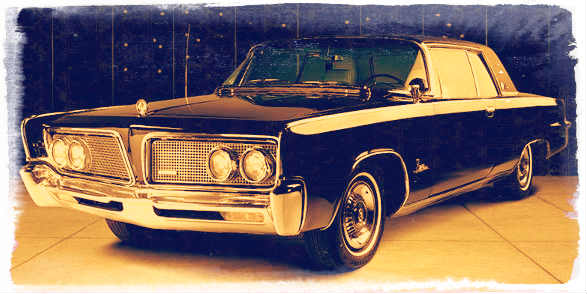 Ford Motor Company's Ford Division spent an estimated $250-300 million to introduce its 1964 models according to Division President Lee A. Iacocca. The Ford 'new look,' generally followed the design of the Thunderbird. The popular Falcon, for example, had the look of the sporty Thunderbird.
Cadillac continued to stress comfort and performance. The Cadillac fins, the last remaining fins in the industry, were lowered one-half inch, and the 1964 cars are 1/2 inch longer.
Chrysler's luxury Imperial line, completely redesigned, featured a cleaner, less bulky, sculptured look, resembling the competing Lincoln Continental.
Detroit indicated that the 1964 cars were designed with serious consideration for the needs and tastes of American women. Executives acknowledged that women represented at least 1 million sales a year, which was the difference between a good year and a bad one.
Auto manufacturers emphasized more horsepower per unit. New engines ranged from 95 HP for the Chevrolet Corvair 500 to a big 360 HP for the Chrysler 300 K.
Floor-mounted 'stick' transmissions were gaining in popularity. One hand-shifted transmission manufacturers justified the demand on the theory that 'they make you feel like you are controlling the car.' Still, Ward's reported that automatic transmissions were installed on 76.4 % of the 1964 models.
Buick featured a new 'super-turbine' transmission in some of its 1964 models. Edward D. Rollert, Buick general manager, hailed it as "The greatest advance we've made in the automatic transmission. The most important single development in the history of the torque converter."
Cadillac featured a new built-in, combination heating and air conditioning system.
All auto makers continued their long warranty periods, with Chrysler's 50,000-mile five-year warranty, introduced last year, the most generous offer. Twenty-four months or 24,000 miles is the extent of the average warranty in the industry.
Two accessories that excited the car buying public were a tiltable steering wheel, which could be adjusted to seven different positions, and a 'swing-aside' steering wheel.
Seat-belt sales continued to increase and after January 1, 1964, became standard equipment on all cars. Air conditioning units were being installed in an increasing number of cars. They were factory-installed in 17.9% of the 1963 models.
Prices of the 1964 models ranged from $1,953 for the Rambler American 220 to $6,434 for the Imperial LeBaron by Chrysler. A special case was Chrysler's 20-foot Crown Imperial limousine, selling for $18,500.
E. M. Estes, Pontiac general manager, said, "There is positive proof that a majority of the buyers today want bigger, more comfortable, more luxuriously appointed cars.' To illustrate, he cited the 1964 Pontiac Tempest (introduced in 1960 as a compact), which was lengthened to 203 inches, 8.7 inches longer than the 1963 model.
Cars in 1964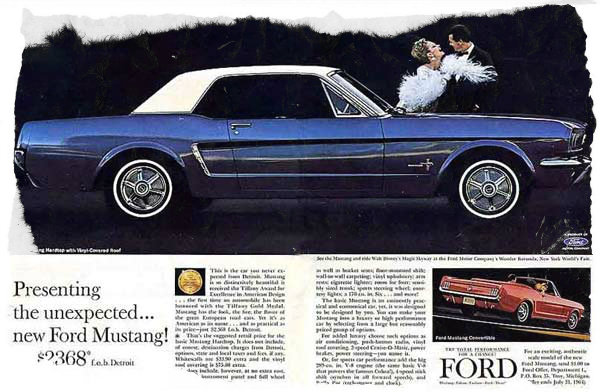 The US Auto industry was hampered by strikes and parts shortages in 1964 but finished the calendar year with near-record production and sales figures. According to final, unofficial tabulations by Automotive News, 7,746,000 passenger cars rolled off the lines.
General Motors was hit by a nationwide strike on September 25, 1964. Ten days later, terms were reached on a settlement. Similar local strikes later plagued Ford. It wasn't until November 23 that the industry's main labor troubles ended. While domestic car makers had their troubles, imports fared well.
The 1965 line in general was described as "the year of the stylist." In the minds of the motoring public, engineering changes were subordinated to changes in overall appearance of the cars. Engines got a bit more power, but car warranties went unchanged.
US auto makers offered buyers a choice of 343 new models. GM cars presented softer, curving lines and a racy look; Ford featured sharp, crisp shapes; Chrysler and American Motors added a bit more sweep and roundness to their cars' contours. Most models grew in length.
If any new model deserved a "Car of the Year" award it was Ford's Mustang. From the day of its off-season introduction on April 17 until year's end, Ford had turned out 303,275 of those bad boys! Plymouth was well received with its Barracuda.
Chrysler, which already controlled Simca in France, bought a $35M minority interest in Rootes Motors, of England, in June. Chrysler said it would not increase its 30% stake in the British firm. GM and Ford also continued their overseas expansions.
A "Poor Man's Rolls" was offered during the summer, the result of a bit of British industrial teamwork. Rolls-Royce supplied the aluminum, six-cylinder engine, and British Motor Corp. built the body. They called it the Vanden Plas Princess R. Its selling price was a shade under $5,600 — against the $15,400 for a Rolls Silver Cloud III. The Princess R was about the size of a Benz, with a top speed of 112 mph.
Cars in 1965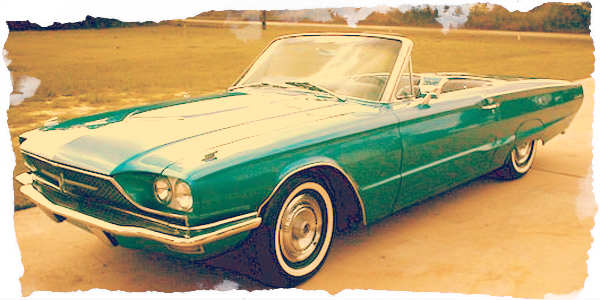 The US auto industry had its biggest year ever in 1965, with production, sales, employment and profits soaring to all-time highs.
Another all-time high was reached: traffic deaths. Style-conscious Detroit was forced by government action to pay more attention to the good health of the people.
Cars in California were equipped, for the first time, with a $45 device that reduced carbon monoxide gases. Lyndon B. Johnson signed the Clean Air Act authorizing the government to create standards to limit air pollution.
For its 1966 cars, the industry created a "safety package", which included backup lights, multiple windshield wipers, padded dashboard, rear seat belts and windshield washer fluid. The price of these items averaged about $50.
For the US industry as a whole, there were few style changes in the 1966 models. The four major auto companies offered 364 body styles. Options were popular too.
The first front-wheel drive since 1937 was released in the Oldsmobile Toronado. People were shocked that someone would make a car that would pull by its front wheels instead of push from the back!
New innovations included the station wagon dual-action tailgate and stereo tape players with FOUR speakers.
Also new were Pontiac's overhead cam, six-cylinder engine, Chrysler's unique safety door handles and American Motors' self adjusting clutch.
Cars in 1966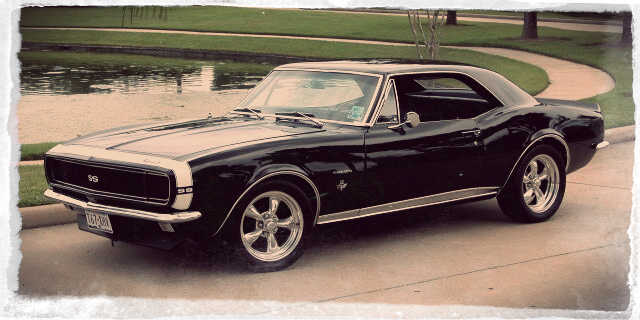 Safety was the primary concern in 1966 as the industry chalked up it second best sales year ever, topped only by 1965.
But with a nationwide death toll of about 1,000 road deaths per week, everyone's focus was on safety. And 1966 was an unparalleled year for safety requirements for car manufacturers.
Here's a long list of just some of the new standards for automobiles that were required in 1966 (in no particular order):
Auto manufacturers had to notify car buyers of any safety defects or recalls

Anchorages for shoulder belts and seats
Recessed control knobs
Collapsible steering column
Safety door latches and hinges
Four-way flashers
Dual brakes
Standard bumper heights
Uniform gearshift pattern
Safety standards for tires and rims
Turn signals visible from the side
Rear window defoggers
Non-rupturing fuel tanks and pipes
US companies offered 367 basic 1967 models. Most had options. Two major sales themes were sportiness and safety.
Ford, with the hugely popular Mustang carrying the load for a couple years, was finally getting some real challengers. One came from within: the Lincoln-Mercury Cougar. Chevrolet released the Camaro and Chrysler-Plymouth beefed up its Barracuda line.
Prices ranged from $2,000 for a Rambler to $10,000 for a Cadillac Seventy-Five limo. The design trend was toward a long hood, a short deck and low, sleek profiles.
For the first time, all four major auto manufacturers guaranteed the power train for 5 years/50,000 miles.
The electric car emerged on the scene in 1966. Ford showed off a lab model of a sodium-sulfur battery that was 15 times lighter than the average lead battery. At the time, company engineers said they need at least TWO MORE YEARS to develop a prototype car.
In October, GM showed off two experimental vehicles: a Corvair and a small truck. Both could drive about 40 to 150 miles.
Cars in 1967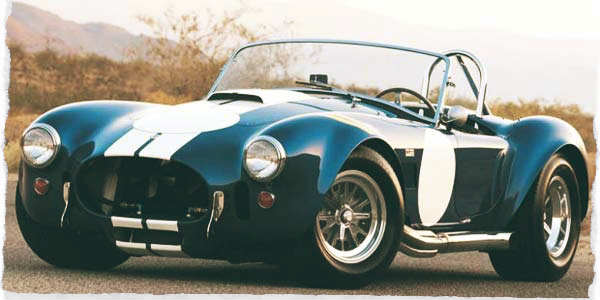 The automobile industry had a rough year in 1967, with most of the blame falling on the shoulder of labor problems. Ford was crushed by a 49-day strike, putting its earnings loss in the third quarter at approximately $74 million — an absolutely staggering amount of money in 1967. The UAW union agreement with Ford, Chrysler and GM provided wage boosts of nearly a dollar per hour for workers.
Due to domestic production issues, auto imports set a new record in 1967 with 785,000 sold. Overall sales lagged behind 1966, with no help from the Vietnam War, which literally pulled hundreds of thousands of young men out of the market.
Prices rose markedly because of higher production costs and wages. A government decision to require shoulder seat belts on all cars manufactured in 1968 was a good example of the various safety regulations that caused prices to rise as well. Additionally, the U.S. Bureau of Labor Statistics found that a large part of the price hike was simply price boost.
In 1967 cars were lower, longer and wider in shape. Convertibles and station wagons were replaced by their much hotter-selling counterparts, the two-door hardtop. AMC introduced the only new car in the U.S., the Javelin. It was a made as a challenger to the muscle car market dominated by the Mustang, Camaro and Barracuda. AMC was also the only manufacturer to drop a car, the Marlin.
Cars were coming with a lot more options and people were becoming accustomed to tailoring their cars specifically to their own needs. These were exciting times for car buyers indeed.
New safety regulations required that car manufacturers add or improve the following:
Windshield washers
Defoggers
Dual-cylinder brake systems
Impact absorbing steering columns
Safe door latches
Transportation Secretary Alan S. Boyd proposed an additional 47 safety standards covering cars through 1971. James Roche, president of GM, moved up to board chairman while Edward N. Cole took over as President. AMC named Roy D. Chapin, Jr. as chairman and William V. Luneberg as president.
Cars in 1968
All-time sales records were broken in 1968. Imports made up 10% of these sales, but domestic sales improved from the previous year. For the first time in a while, there were no real labor shortages to mention.
Prices rose slightly, but the biggest change was the length of cars. Luxury and family sedans were longer in 1968 than ever before, with new models featuring flowing bodies, longer hoods and much nicer interiors. New options included heated rear-windows and self-adjusting anti-skid brake systems. Headrest were a new feature on all cars, required by government safety standards.
Auto manufacturers implemented a controversial price cutting measure: shortening warranties. Until then, most warranties had been 24,000 or 24 months, but in 1968 the standard warranty was cut in half to 12,000 miles or 12 months. The warranty covering the power train remained covered by a 5-year or 50,000 mile warranty.
Ralph Nader, author of Unsafe At Any Speed, continued to push hard for government safety regulations, citing the nation's highway death toll of 50,000 per year.
A big surprise in the industry occurred when Semon Knudsen, who had just recently resigned as EVP of GM, was named president of Ford Motor Company. Knudsen's father was a former president of GM.
Manufacturers continued to experiment with electric cars, but were having great difficulty solving the problem of an economical, long-life battery that's strong enough to power a car.
Cars in 1969
Once again new car sales records were broken. Both domestic and imported car sales were up, but scattered strikes and a tighter market tempered optimism. The success of imports inspired American manufacturers to design an even smaller sub-compact car, similar to the wildly successful Volkswagen Beetle. The older style compact cars, such as the Corvair which debuted in 1960, were abandoned.
Not all cars were small. Many young buyers still wanted power and they got in bunches. Several great muscle cars were released in 1969, as you can see in the pictures below.
Some notable design changes include the Ford Thunderbird changing the nose to resemble the Pontiac Grand Prix, Cadillac dropped the V-symbol, and fiber-glass-belted tires were on nearly every car. Interestingly, some car companies included detailed repair manuals with their cars to help owners mitigate repair costs.
In a surprise move, Ford named former GM executive Semon Knudsen president in 1968. However, after just 19 months on the job, he was fired by Henry Ford II. Ford's only comment: "It didn't work out."
1960s Sports Cars & Muscle Cars
CLICK IMAGE TO ENLARGE
1960s Luxury Cars
CLICK IMAGE TO ENLARGE
1960s Family Cars, Station Wagons & Sedans
CLICK IMAGE TO ENLARGE
1960s Compact Cars, Trucks & Concept Cars
CLICK IMAGE TO ENLARGE