Little boys and girls in the 1940s had much more sophisticated toys than those just a decade older.
In the early 40s toys were getting more advanced, but they all had sort of a war slant to them. Guns and military type toys were in every little boy's hands.
Girls were playing house, pretending to be mommy, feeding and clothing their little baby dolls — of which they had dozens to choose from. They had toy brooms, mops, tea sets, irons, ovens — you name it. If mom had it, they made a small version for lil Jane.
Later the games started to call themselves electronic, but they weren't electronic like we think of them. A game could call itself electronic if it had a blinking light.
Board games didn't change much, but it was clear as the years progressed that board game makers were trying their best to make the next Monopoly. Chutes and Ladders, which was originally a game in India called Snakes and Ladders, was introduced in 1943 by Milton Bradley.
Toys of the supernatural were finally starting to break through into the mainstream. Ouija boards and spinning fortune tellers were making their way into living rooms with increasing regularity.
We will be bringing you more info soon, so please pardon our dust as move into to our new home!
1940s Toys Advertisements
CLICK IMAGE TO ENLARGE
1940s Toys Profiles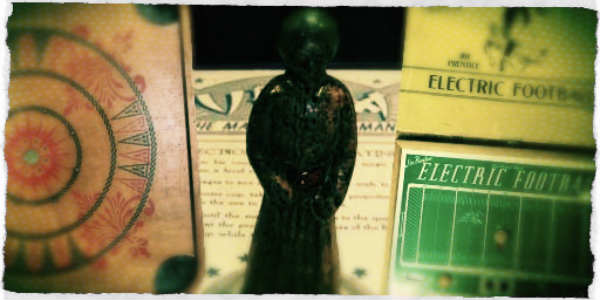 1940s board games were very popular. Most families had a family game night where they would play Monopoly, cards and other board games.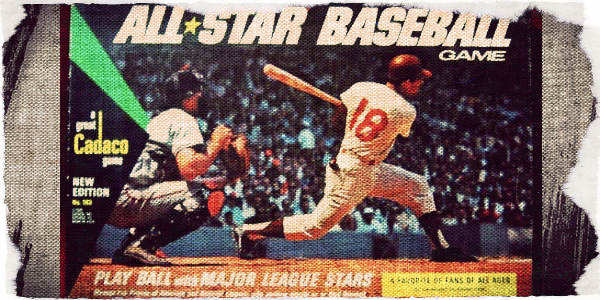 1940s Games: All-Star Baseball by Cadaco is still a really fun game. Using discs and a spinner, gameplay was exciting and the results are realistic.
More 1940s Toys Pictures
CLICK IMAGE TO ENLARGE