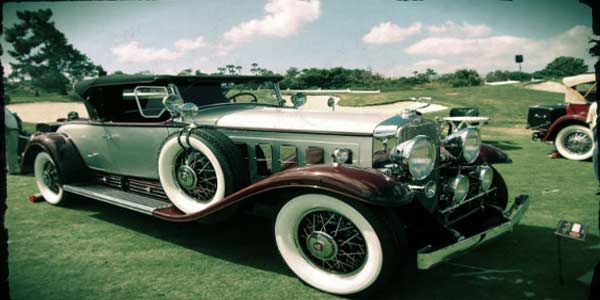 The 1930 Cadillac V-16 (AKA the Cadillac Sixteen) was Cadillac's top-of-the-line car for the entire 1930s. This car was a game changer.
All were finished to custom order, and the car was built in very small numbers.
Only 4,076 cars were built and sold in the eleven years the model was offered.
The majority of these were built in 1930, before the Great Depression really took hold.
This was the first V-16 powered car to reach production status in the United States.
Even though not many people had a chance to own one of these beauties, this car was probably the best and most luxurious American car built in the 1930s.
1930 Cadillac V-16 Pictures
CLICK IMAGE TO ENLARGE
1930 Cadillac V-16 Advertisements
CLICK IMAGE TO ENLARGE