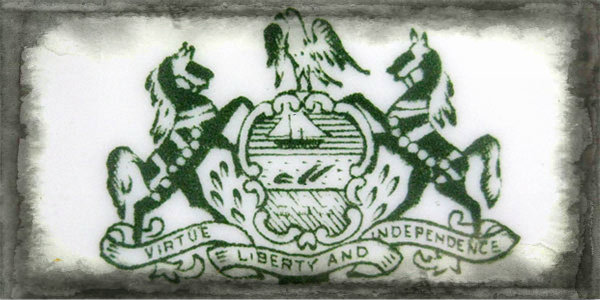 So let's say you feel like spending the day browsing the local thrift store's selection of vintage (or not so vintage) dinnerware. How are you going to know if that beautiful piece you're holding is an antique or just some mid-90s knock-off?
One way to tell is by reading words that are included in marks. Certain words or phrases were printed next to the mark, either because of a new feature or a new law.
If you know when these phrases were introduced, then you at least know the maximum age of a certain piece of dinnerware.
The list below should help you on your journey to figuring out how old your vintage dinnerware actually is. Good luck!
Bone China: c.1915
© (the copyright symbol): first used in 1914
Cooking Ware: c.1923
Copyright: after 1858, typically 20th century
Craze Proof: c.1960, not used after 1970s
Déposé: c.1900, French for patented
Designed Expressly For: c.1927
Detergent Proof: c.1944
Dishwater Proof: after 1955
Fast Color: c.1960
For Decorative Purposes Only: 1990s
Freezer-Oven-Table: 1960s
Gesetzlich Geschutzt (or Ges. Gesch.): 1900, German for patented
Handmade: c.1962
Hand-Painted: c.1935
Incorporated: c.1940
Lead Free: 1990s
Limited (Ltd.): after 1861
Made Expressly For, Made Exclusively For: c.1927
Made In: 1887, typically after 1915
Microwave Safe: 1970
NRA: 1933-1936, National Recovery Administration
Oven Proof: 1934
Oven Tested: c.1935
Oven-to-Table: 1978
Patent Applied For: 1902
Patent Pending: 1940
Patented: 1900
® (registered symbol): first used in 1949
Refrigerator Wave: c.1938, rarely used after 1952
Reg. U.S. Pat. Off.: c.1932
Reg., Rd, Registered, with a number: 1884, England
Semi-Vitreous: 1901
Trademark: 1862 (England), 1876 (United States)
22 carat, 22 karat, 22kt., 22k: after 1930s
Underglaze: 1903-1945
Union Label, Union Made: 1930s
USPA Approved Glaze: 1975
U.S. Patent: after 1900