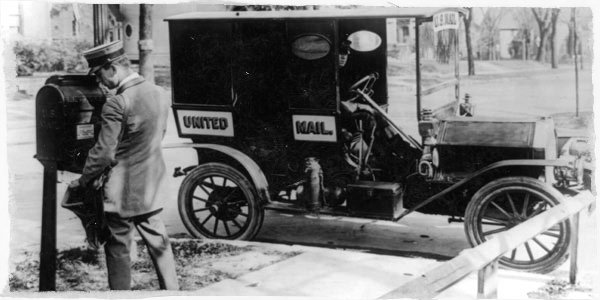 Even though some postcards from different eras have the same price, it can still help to know how much the Post Office was charging if you're trying to date a postcard.
For example, if you're not sure if the postcard is from 1920 or 1926, you can tell because the postage on a postcard from 1920 will cost 1 penny, while the postage on a postcard from 1926 will cost 2 pennies.
Of course, it doesn't help you when you're trying to tell if it's from 1916 or 1919, which both cost 1 penny to mail. The price went up to 2 pennies in 1917 and 1918, then went back down to 1 penny in 1919.
Still, the list below shows when the postage rates changed and could be helpful to postcard collectors who are looking for a rough estimate.
| | |
| --- | --- |
| Year | Price |
| 1872 | 1¢ |
| 1917 | 2¢ |
| 1919 | 1¢ |
| 1925 | 2¢ |
| 1928 | 1¢ |
| 1952 | 2¢ |
| 1958 | 3¢ |
| 1963 | 4¢ |
| 1968 | 5¢ |
| 1971 | 6¢ |
| 1974 | 8¢ |
| 1975 | 7¢ |
| 1976 | 9¢ |
| 1978 | 10¢ |
| 3/1981 | 12¢ |
| 11/1981 | 13¢ |
| 1985 | 14¢ |
| 1988 | 15¢ |
| 1991 | 19¢ |
| 1995 | 20¢ |
| 2001 | 21¢ |
| 2002 | 23¢ |
| 2006 | 24¢ |
| 2007 | 26¢ |
| 2008 | 27¢ |
| 2009 | 28¢ |
| 2011 | 29¢ |
| 2012 | 32¢ |
| 2013 | 33¢ |