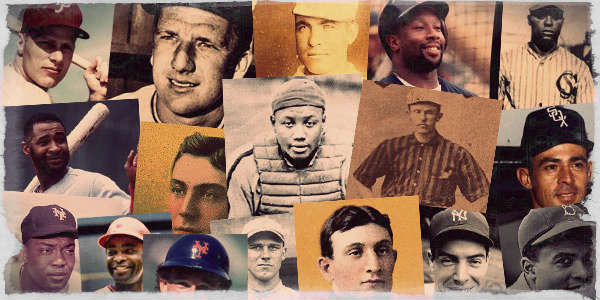 I was building an MLB Hall of Fame trivia app for Android, so I had to find and crop over 300 pictures of every single Hall of Famer. Which took a long time.
I thought someone might want a quick and easy place to find a picture of every baseball Hall of Famer, so I posted them here.
Unfortunately, they are in reverse alphabetical order — by first name. It's a long story why, but let's just say it's the way things went and I didn't have the heart to fix it when it was all said and done.
Considering this is the Hall of Fame, I'd bet most people couldn't name half of these guys. That's why I created the app!
Pictures of Every Baseball Hall of Famer